Aerospace Engineer III
STS
--- Website STS Technical Services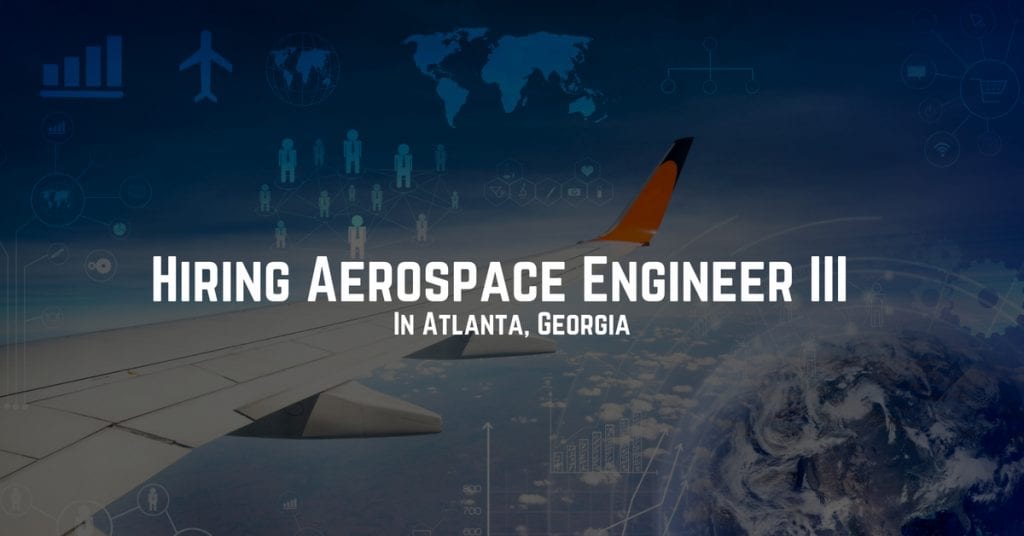 STS Technical Services is hiring Aerospace Engineer III in Atlanta, Georgia.
 Note: Our staffing services come at no cost to you, the candidate. This is job seeking made simple! For more details, please contact our recruiters at 1-800-359-4787.
Qualifications:
Bachelor's degree in Mechanical or Aerospace/Aeronautical Engineering required. Other engineering degrees (such as Structural or Chemical) will be considered
Prior engine or repair experience preferred
Exceptional Microsoft Office familiarity required as well as cost analysis and presentation skills
Must have strong written and verbal communication skills as well as multi-task abilities, strong analytical skills, organization skills and time-management skills
Must be performing satisfactorily in present position
Develops both strategic and tactical plans that create a safety-conscious environment resulting in employee safety and well-being
Responsibilities:
Responsible for the reliability, defining/maintaining/improving the configuration, and maintenance program of their assigned engines, engine systems. and/or APU's
Provides oversight and technical direction for assigned equipment/responsibilities including engine work-scopes, maintenance of Reliability Program technical requirements and Maintenance Programs
Responsible for development of technical recommendations,/justifications for corrective action plans due to Reliability Program requirements and various FAA/QA/CAS audit finds
Responsible for ensuring compliance with all FAA regulations and company procedures for the applicable engineering processes/procedures utilized by the team
Responsible for supporting the development of the engine maintenance budget for airline engines and performing cost analysis to address budgetary issues
Responsible for supporting the development of costing data, engine removal forecasts, and other technical portions of the contracts for customers
Also, involves direct support for engine maintenance shops and test cell by provide shop visit management and troubleshooting for assigned company and MRO equipment
Practices safety-conscious behaviors in all operational processes and procedures
We know it takes great people to do great work, so if you're interested in joining the STS Aviation Group family, we encourage you to apply on this page. Have questions? Give us a call at 1-800-359-4787.
Thanks for taking the time, and we look forward to hearing from you soon.