Aircraft Composites Manager
Aircraft Composites Manager
STS
--- STS Technical Services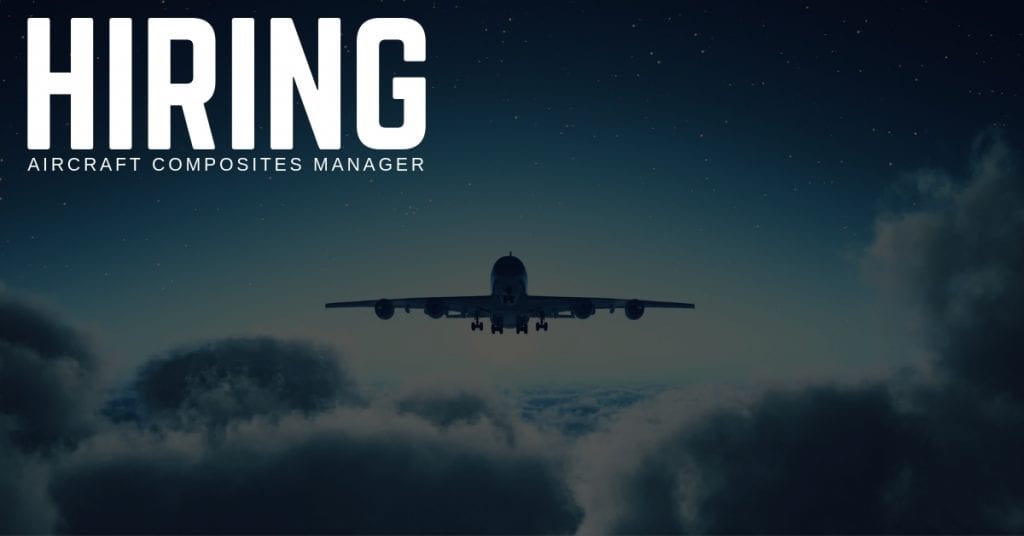 STS Technical Services is hiring Aircraft Composites Manager in Bentonville, Arkansas.
What You Will Do:
Provide leadership, direction and organization for the production team
Collaborate with Quality Manager and inspectors on staff training and quality tracking
Constant hands-on supervision of the shop floor to drive error free production in the most efficient time frame possible
Track and maintain production schedule while identifying and resolving production issues
Collaborate with the management / engineering team to schedule and prioritize daily, weekly and monthly work schedules
Coordination across all production departments to ensure efficient work flow
Drive mandatory compliance with FAA and European Safety Organization approved process manuals
Ensuring compliance with applicable OSHA regulations
Characteristics That Will Support Your Success:
Excellent communication and customer service skills
Strong work ethic and a high standard of excellence
Understanding pressures of commercial production
Process oriented and driven
High energy with ability to work and adapt in a fast-paced work environment
Highly organized and thorough in generating log entries and documentation
Able to read and understand technical publications
Willing and able to learn new technologies
Adaptable and collaborative
Requirements for the role:
Engineering Degree – Mechanical, Aeronautical or Industrial
At least 5 years' experience managing manufacturing processes and staff
Good computer skills including experience with ERP/MRP
Fluent written and spoken English
Authorization to work in the US
Physical Demands:
Must be able to remain in a stationary position 25% of the time
Must be able to bend, climb stairs, and continuously stand or walk 75% of the time
Must be able to physically run all manufacturing equipment and machines within the plant
Must be able to position self to reach all areas of machine, including under and above
Must be able to lift and carry 15-25 pounds and frequently move equipment weighing up to 50 pounds
Preferred Qualifications:
Experience with composite manufacturing
Experience in an FAA regulated environment
Benefits:
Since this is a direct hire job, our client will provide a full benefits package to you. If you would like to learn more about that package, please call 1-800-359-4787.
Thanks for taking the time, and we look forward to hearing from you soon.