Aircraft Maintenance Program Managers
2023-02-22
2023-02-22
USD
00.00
HOUR
Aircraft Maintenance Program Managers
STS Technincal Services
--- STS Technical Services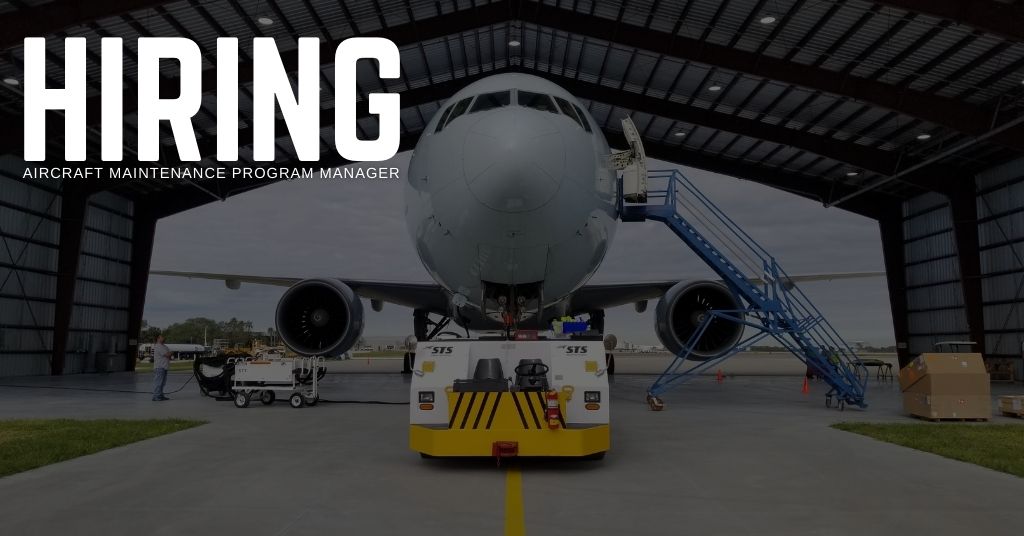 STS Aviation Services is hiring an Aircraft Maintenance Program Manager in Melbourne, Florida. 
Duties & Responsibilities:
Provide planning, administrative, budgetary, and reporting of assigned Modification or Heavy Maintenance lines. Also, provides support to avionics, fuel, composite and paint.
Ensure work is performed safely within budgeted time and while remaining in regulatory compliance and meeting customer and company guidelines.
Performs and recommends management actions related to hiring, scheduling, employee development, coaching, mentoring.
Being the liaison point of contact between STS and the customer.
Any other duties delegated by the DOM, or VP of Operations.
This position reports to the Director of Maintenance and Operations
Educational Background / Experience:
High School Diploma or GED
Airframe or Powerplant License
5 years' experience in aircraft heavy maintenance or modification
5 years' supervisory or lead experience in heavy maintenance or modifications
Working knowledge of FAA regulations pertaining to FAR Part 145 repair station operations
General Qualifications:
Excellent verbal, written, computer, and presentation skills necessary to work effectively with a variety of individuals, departments and organizations.
Demonstrated proficiency in the operation of Microsoft Office Word and Excel, database software such as AvPro, or similar, email and other web-based applications
Preferred Skills:
Associates or Bachelor's degree in business management or related technical field
Project Management certification
Two (2) years previous project management experience at a FAR 145 repair station
Working knowledge of process improvement methodology and application i.e. (Six Sigma. Lean Principles)
Desired Characteristics:
Possess verbal, written presentation, problem solving and interpersonal skills necessary to effectively communicate, update, persuade and/or facilitate discussions with all levels of employees, management & customers
Proven planning and organizational skills to process, coordinate, prioritize and track workload requirements in a multi-project environment
Excellent working knowledge of all aspects of maintenance to include mechanical, structural and avionics systems
Be self-motivated and able to work independently or as part of a team
About STS Aviation Services:
STS Aviation Services operates three state-of-the-art aircraft hangars, two interior modification facilities and more than 40 line maintenance stations both stateside and aboard. These facilities, and the expert personnel that call each home, fuel the company's drive to seamlessly blend a growing portfolio of MRO services to deliver all-encompassing aircraft maintenance, engineering and modification solutions to the global aviation industry.
To learn more about STS Aviation Services and what makes it the company with "Solutions to Keep You Flying," please visit www.stsaviationgroup.com or call 1-800-800-2400.
#Talent