A&P Line Maintenance Technicians
A&P Line Maintenance Technicians
STS
--- STS Line Maintenance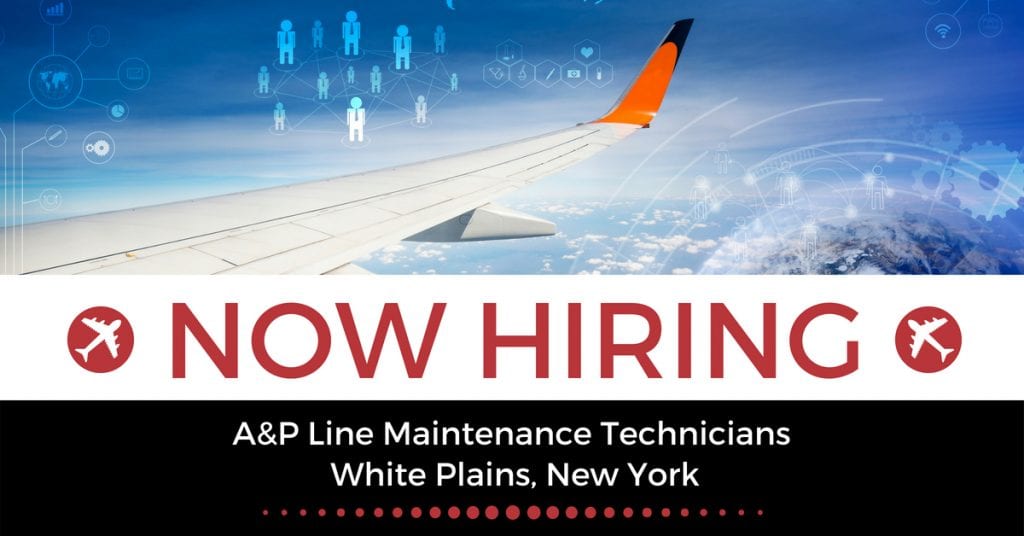 STS Line Maintenance is now offering A&P Line Maintenance Technician jobs in White Plains, New York.
Job Description:
Must have A/C experience 5 years min on the combined aircrafts: CRJ 200,700,900, E190, A320
Will be performing RON, Meet and Greet, SVC, TroubleShooting On-Call MX
Qualifications:
Acitive A&P certificate is required
Must hold a valid Driver License
Must not be under a doctor's care with limited work restrictions
Must be able to pass a back ground check and obtain all necessary badging
Must be willing to work nights, weekends and holidays
Must be able to ascend/descend ladders, stairs and work stands unassisted
Must be able to bend, kneel, crawl and stoop frequently in confined spaces
Must be able to lift up to 75 pounds unassisted
Must be willing to work in an environment that is subject to changing climate conditions and moderate noise levels
Must have excellent communication and people skills
Must be able to exercise good judgment in a Team environment as well as in aircraft maintenance and safety
Must have problem solving and organizational skills
Must be able to read and understand Company and Manufacturer Manuals
Must be able to perform all line maintenance functions un-supervised at any time
Must own and provide a minimum set of hand tools
Benefits:
Since this is a direct hire job, our client will provide a full benefits package to you. If you would like to learn more about that package, please call 1-800-359-4787.
Thanks for taking the time, and we look forward to hearing from you soon.