A&P Mechanics (Levels III / IV)
A&P Mechanics (Levels III / IV)
STS
--- STS Technical Services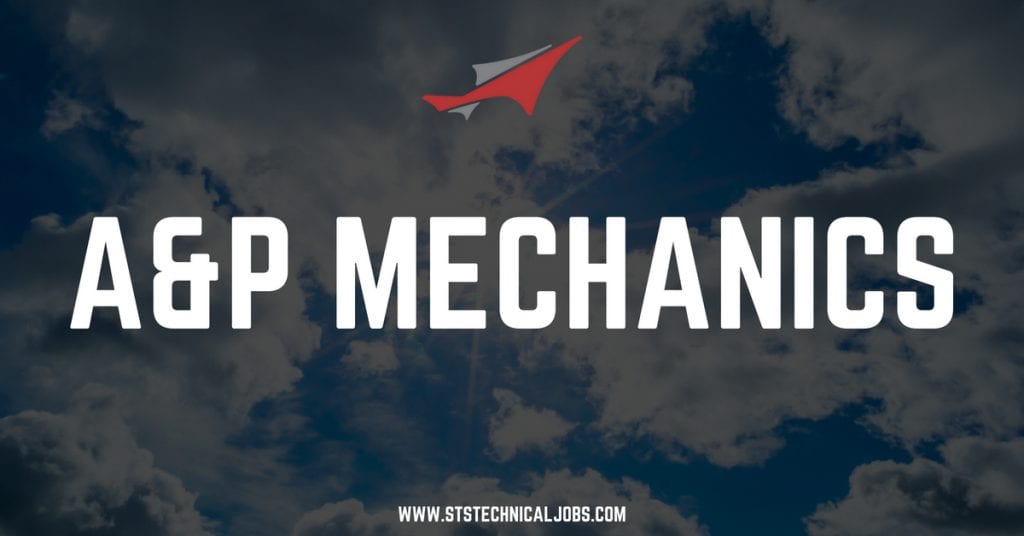 STS Technical Services now offers A&P Mechanic (Levels III / IV) jobs in Springfield, Illinois.
Job Summary:
This position is responsible for performing routine maintenance, and major inspections on turbofan and turboprop powered aircraft. Trouble-shooting, repair, and modification of aircraft components is accomplished by this position. In addition, engine removal and reinstallation, operational checks, leak checks, and engine runs are all within the responsibility of the Mechanic, A&P.
Job Duties:
Responsible for using sound judgment and technical aptitude to make decisions regarding maintenance, sequence, and techniques, troubleshooting and discrepancy resolution
Removes and reinstalls engines from turbofan and turbo powered aircraft
Performs operation checks and engine runs to ensure air-worthiness prior to departure
Inspects aircraft in accordance with OEM Light or Heavy Maintenance manuals
Evaluates removed components for serviceability and document discrepancies (squawks)
Troubleshoot and repair all airframe systems as required (hydraulics, landing gear, etc.)
May perform fuel tank sealing on aircraft
Document all work accomplished in a clear, concise and accurate manner
Accomplishes Service Bulletins, Repair Letters and Airworthiness Directive as required
Reads and interprets maintenance manual procedures, blueprints, technical manuals and schematic diagrams when required
Responsible for knowing, understanding, following, promoting and continuously improving company policies and procedures
Utilizes mechanics hand tools, precision measuring instruments, gauges and calibration test equipment
Observes all safety, environmental and general housekeeping rules and policies
May perform other duties as required by the department
Qualifications:
A valid FAA approved Airframe and Powerplant (A&P) license.
Minimum of three (3) years experience as a Mechanic; prefer A&P in Corporate Aviation.
Must have the ability and experience to be eligible to acquire delegated inspection authority status
Corporate aviation experience preferred on: Dassault Falcon Jet, Challenger, Global Express, Hawker, Gulfstream & Embraer
Aviation training preferred. This training may take the form of military training, aeronautical academy or technical school training and/or an Aviation Associates Degree
General aviation experience preferred
Must have proven mechanical and technical aptitude
Must have proven experience using a variety of hand and/or power tools
Analytical skills required to perform complex mechanical troubleshooting
Strong communication skills required, both verbal and written
Must be authorized to work in the U.S.
Benefits:
STS Technical Services offers direct deposits / electric payroll, an awesome medical insurance program, cash advances, and the opportunity to refer a friend for compensation.
We know it takes great people to do great work, so if you're interested in joining the STS Aviation Group family, we encourage you to apply on this page. Have questions? Give us a call at 1-800-359-4787.
Thanks for taking the time, and we look forward to hearing from you soon.