A&P Mechanics
STS
--- STS Technical Services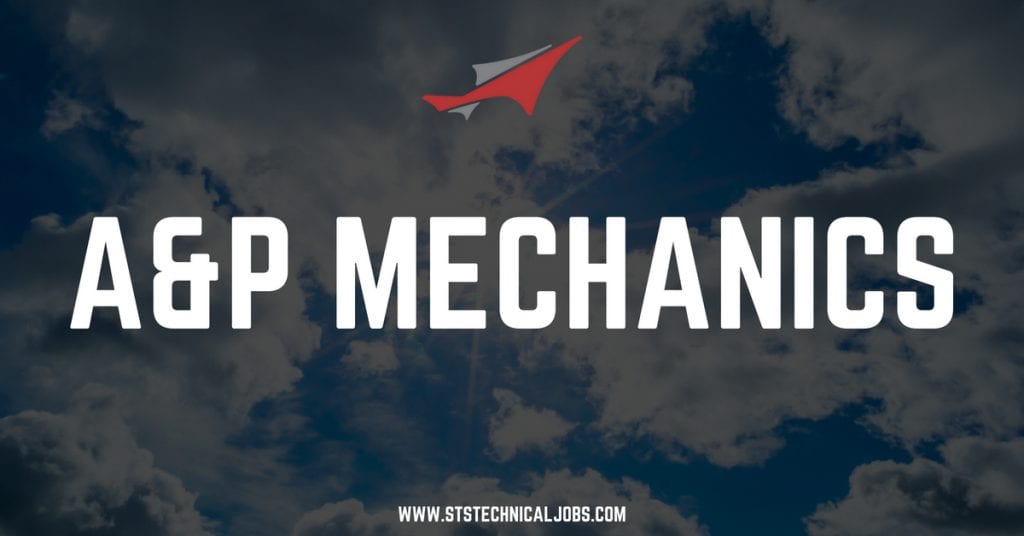 STS Technical Services now offers A&P Mechanics jobs in Dallas, Texas!
Overview:
Airframe & Powerplant technicians are certified and licensed by the Federal Aviation Administration to perform maintenance, scheduled and unscheduled on airframes and engines on aircraft registered in the United States of America Contractors will be reporting to the Aloca, TN location for training and will be there from 2-8 weeks as the new Dallas, TX location is still TBD to be opened.
Job Duties:
Examine replacement aircraft parts for defects
Diagnose mechanical or electrical problems
Read and understand maintenance manuals and other technical documents and identify repair procedures
Repair wings, brakes, electrical systems and other aircraft components
Replace defective parts using approved tooling
Test aircraft parts with proper diagnostic equipment
Inspect complete work for compliance and performance standards
Review and research aircraft records
Interpret flight test data to diagnose malfunction and performance problems
Assemble aircraft components, perform required measurement and testing
Install system software and databases
Qualifications:
Possess FAA Airframe, Power plant. or airframe and Power plant Certificate or equivalent work experience (Repairman Certificate eligible)
2 years' experience on General aviation or Corporate aircraft required.
SR2X Experience/Factory Training a plus
Aircraft paint and refinishing experience a plus
What We Offer:
STS Technical Services works with the largest names in the aviation industry, offering hundreds of career opportunities across the United States. With over two decades of experience, we soar in our commitment to excellence and professionalism. We proudly offer competitive rates, direct deposits, medical insurance, cash advances, and referral bonuses.
If you would like to speak with an Aviation Recruitment Professional directly, call 1-800-359-4787. Our job placement services are always free, and we are open seven days a week. Reach out at any time! Thanks so much for your interest in working with STS Technical Services, and we look forward to speaking with you soon.