Avionics Electrical Systems Engineers
Avionics Electrical Systems Engineers
STS
--- STS Technical Services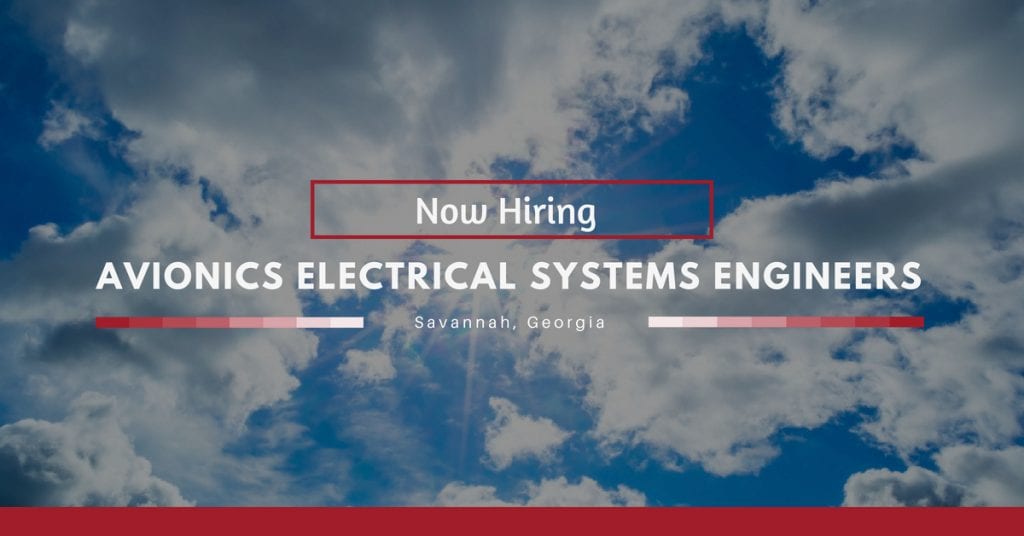 STS Technical Services now offers Avionics Electrical Systems Engineers jobs in Savannah, Georgia.
Note: Our staffing services come at no cost to you, the candidate. This is job seeking made simple! For more details, please contact our recruiters at 1-800-359-4787.
Description: 
Assists with the planning, coordination, performance of design, analysis and liaison engineering supporting the development and production of products and services Principal
Duties & Responsibilities:
Contributes to planning, developing and coordinating of important engineering projects
Provides specialized technical assistance to team members
Uses advanced techniques and modified extension of theories to provide technical solutions to a wide range of difficult problems
Determines and develops own approach to solutions within schedule and cost objectives
Works under limited supervision; work should only be required to be reviewed for accuracy and consistency with meeting overall objectives
Acts as liaison with representatives outside of the assigned group/area
Additional Functions:
Actively works to improve daily processes and ensures all work meets customer requirements
Maintains a current knowledge of developments in the field of specialty and/or other related aircraft fields in order to recommend innovations to improve quality and effectiveness of company product
Performs other duties as assigned
Benefits:
STS Technical Services offers direct deposits / electric payroll, an awesome medical insurance program, cash advances, and the opportunity to refer a friend for compensation.
We know it takes great people to do great work, so if you're interested in joining the STS Aviation Group family, we encourage you to apply on this page. Have questions? Give us a call at 1-800-359-4787.
Thanks for taking the time, and we look forward to hearing from you soon.