Certification Engineer/Specialists
Certification Engineer/Specialists
STS
--- STS Technical Services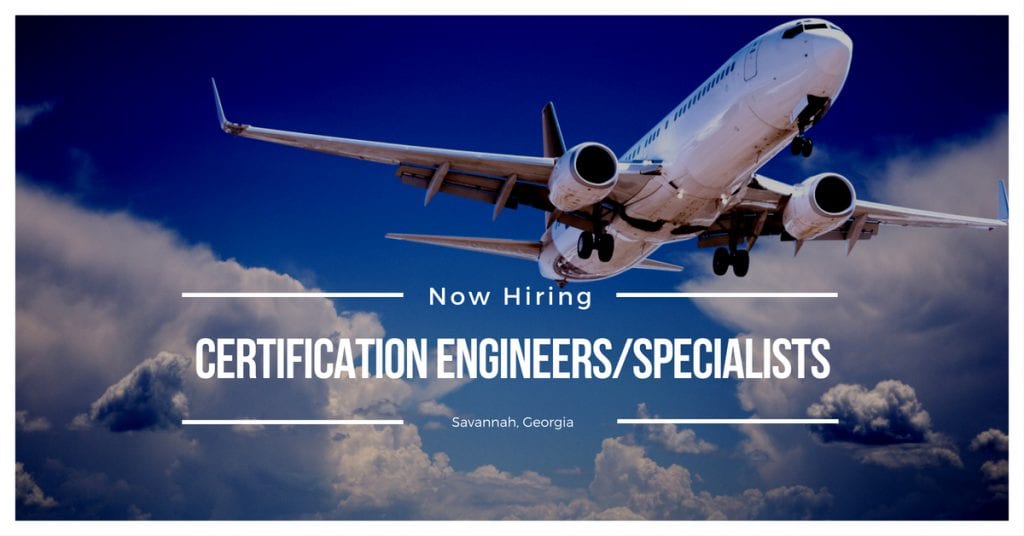 STS Technical Services is hiring Certification Engineer Specialists in Savannah, Georgia.
Note: Our staffing services come at no cost to you, the candidate. This is job seeking made simple! For more details, please contact our recruiters at 1-800-359-4787.
Job Duties:
Reviews Post-TC Major Design Change Projects data packages prior to submission to the FAA (Federal Aviation Administration) for completeness and adherence to the established requirements
Makes decisions and recommendations that are recognized as authoritative to ensure Cert documentation is prepared and processed in accordance with approved procedures
Assists department manager/ODA Program/Project Administrator in providing training and guidance concerning ODA procedures
Demonstrates creativity, foresight, and mature engineering judgment in anticipating and solving procedural issues that may impact the schedule of STC/TC/MRA issuance
Interfaces with local and foreign authorities on issues related to STC/TC/MRA projects
Actively works to improve the department processes and ensures all work meets customer requirements and expectations
Maintains a current and up-to-date knowledge in the field in order to recommend process changes or innovations that will improve the quality, economy, and effectiveness of the company products
Additional Functions:
Familiar with working regulatory issues and coordinating closure of Issue Papers and other certification issues
Develops department training material
Assumes responsibility for assigned projects, tasks, or processes
Assists department manager/ODA Program/Project Administrator in resolving standardization issues
Keeps abreast of changes to regulatory requirements and guidance material
Minimum travel required
Perform other duties as assigned
Other Requirements:
Must be proficient in working with MS Office software
Strong background with Federal Aviation Administration (FAA) certification processes
Strong background with Federal Regulations (14 CFR Part 21, 23, 25, 43, 91, 135 and 183) and associated guidance material
Must be very experienced in working with regulatory requirements
Must possess excellent attention to detail and display the ability to effectively adjust to changing engineering practices and procedures
Must have excellent organizational and planning skills
Qualifications:
Associates degree in a technical discipline or equivalent directly related work experience
Experience working with 14 CFR Parts 21, 23, 25, 27 and 29 preferred
Must have excellent written and verbal communication skills and excellent interpersonal skills
Must be able to work in both a team environment and independently
Must be able to work off schedule hours & weekends as required
Demonstrated problem-solving skills
Strong organization and planning skills
Must be able to look ahead, anticipate problems and proactively address issues
Must be able to handle multiple projects and multiple deadlines
Must be authorized to work in the U.S.
Must be able to write and speak English clearly and intelligibly
Benefits:
STS Technical Services offers direct deposits / electric payroll, an awesome medical insurance program, cash advances, and the opportunity to refer a friend for compensation.
We know it takes great people to do great work, so if you're interested in joining the STS Aviation Group family, we encourage you to apply on this page. Have questions? Give us a call at 1-800-359-4787.
Thanks for taking the time, and we look forward to hearing from you soon.