CNC Programmer II
STS
--- STS Technical Services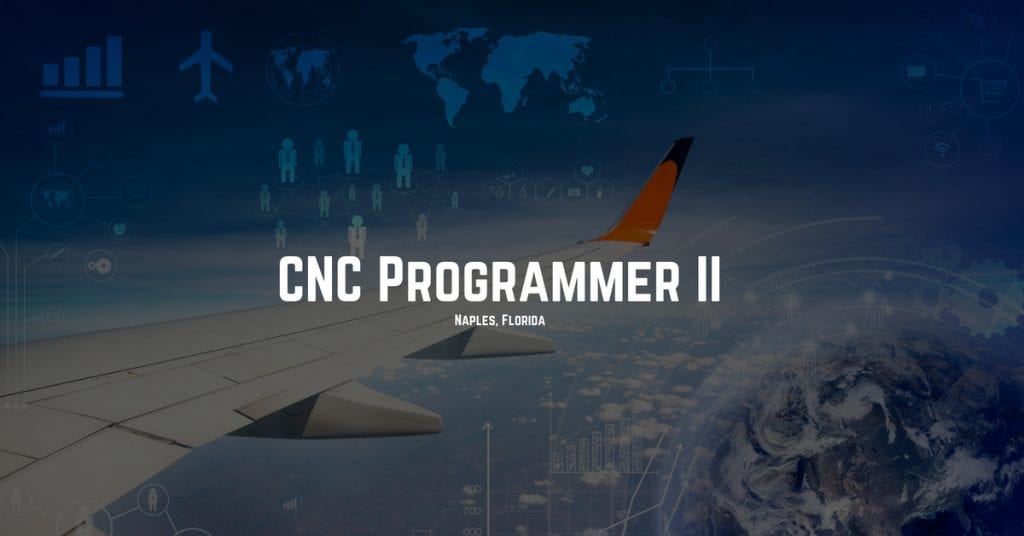 STS Technical Services now offers CNC Programmer II jobs in Naples, Florida.
Note: Our staffing services come at no cost to you, the candidate. This is job seeking made simple! For more details, please contact our recruiters at 1-800-359-4787.
Job Summary:
This position performs machine setups and manufactures machined parts and develops programs for computer based numerically controlled machine shop equipment to perform standard metal cutting, shaping and stamping operations.
Job Duties:
Write or make program using virtual Gibbs including indexing for any CNC Mill
Set up CNC Milling/Lathe machines and run parts as needed
Inspect own work and perform quality checks to ensure conformance to engineering drawings
Accurately read and understand engineering drawings, CNC programs, and work instructions to ensure proper set up requirements, sequence operations, dimensions, and tolerance levels of finished product.
Perform inspection of own work, as well as, other's work in the department
Perform hand finishing including, for example, deburring, chamfering, and sanding both manually and/or with pneumatic/electric tools as required.
Recommends changes to improves efficient and reduce costs
Adhere to AS9100 and ISO procedures and compliance
Complete all required trainings including but not limited to S.H.E. (Safety, Health, and Environmental), Ethics, Anti-Slavery and Human Trafficking, Quality and all performance/product related training
Additional duties, responsibilities and activities may be assigned or changed at any time with or without notice
Qualifications:
Technical degree and at least 5 years directly related experience.
Above average to expert knowledge of reading blueprints.
Solid CNC Set-up machining background.
GibbsCAM experience preferred.
Work in close tolerance + .0002 Lathes and + .0005 Mill.
Ability to use measuring tools such as micrometers, verniers, and calipers.
Self-starter capable of dealing with a variety of tasks in a fast paced, multi-tasking environment.
Ability to give machining instructions to others.
High standard of attention to detail.
Thorough knowledge of cutting tools and machines throughout the department.
Ability to multi-task, prioritize, and self-govern daily activities.
Attention to detail and math skills required.
Must have excellent people skills and communicate effectively.
Proficiency in computer office programs (Excel, Word, Power Point, Outlook).
Understanding of ITAR and EAR regulations.
Benefits:
Since this is a direct hire job, our client will provide a full benefits package to you. If you would like to learn more about that package, please call 1-800-359-4787.
Thanks for taking the time, and we look forward to hearing from you soon.