Gas Turbines Manager – Industrial/Aeroderivative Engines
Gas Turbines Manager – Industrial/Aeroderivative Engines
STS
--- STS Component Solutions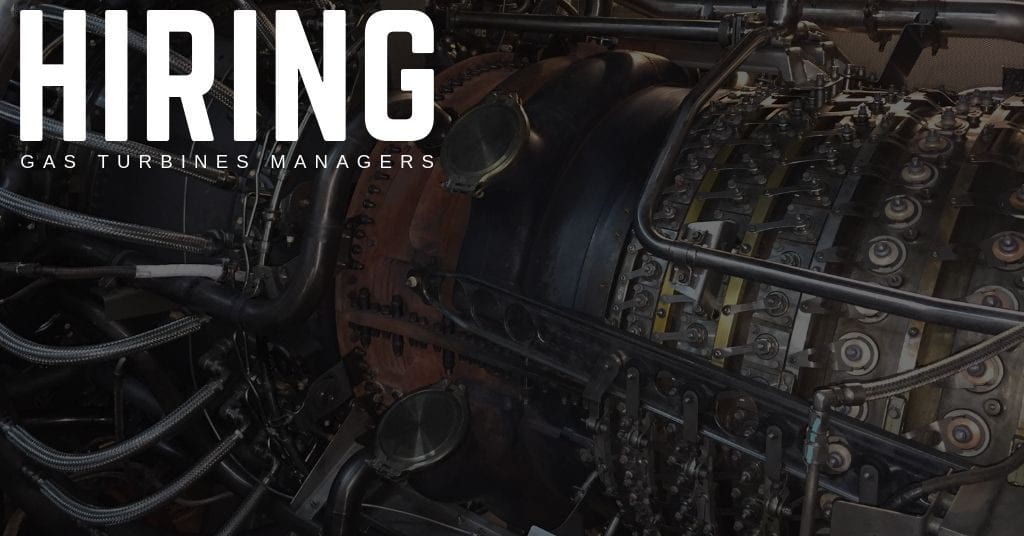 STS Component Solutions is now hiring Gas Turbines Manager – Industrial/Aeroderivative Engines  in Miramar, Florida.
Nature of Work: 
Responsible for providing the product expertise to facilitate sales for the product line, and providing a level of customer service and communication that exceeds customer's expectations.
Educational Background/Experience:
High School Diploma/GED.
Five years industry experience with a Bachelor's degree from a four-year college/university, or equivalent combination of education and experience
General Qualifications/Knowledge, Skills, Abilities:
Carries out supervisory responsibilities in accordance with the organization's policies and applicable laws
General Responsibilities:
Strong knowledge of the General Electric Industrial & Marine Engines and Components i.e., LM2500, LM5000, LM6000 and Frames.
Manage all aspects of the product line to ensure product readiness and the achievement of financial goals and objectives. Provide support and direction to the sales organization as required to effectively introduce products to the market place. Provide timely and professional quotes to sales and/or directly to customers.
Develop and maintain a technical and marketing database that will provide useful information to enhance the various valuation and pricing processes.
Purchasing of all products for specific product line.
Provide product expertise and overall support to the Engine Management Group.
Assist and provide leadership and direction in the design, development, and deployment of systems, processes, that's necessary to ensure effective operational program performance.
Target and develop new business opportunities working in conjunction with the Sales and Program Development organizations.
Attend industry trade shows, conferences, etc.
Provide overall leadership, management and direction to Product group.
Provides support to the Sales Department by keeping them apprised of the status of sold materials sent out for repair/overhaul.
Updates the inventory system with revised status of work in process and repair quotes.
Reduces the cost of repairs through negotiations and/or by providing parts from inventory, or elicits supports from Purchasing to search the surplus market.
Maintains good working relationship with repair agencies to ensure preferential treatment of work in progress and costing.
Establishes priorities and organizes workflow for optimal productivity.
Interacts with all departments to process repairs following established procedures.
Provides timely status reports.
Evaluate, negotiate and approve repair costs.
Accessible by phone 24/7/365.
About The Company:
On-time delivery of certified aircraft parts lies at STS Component Solutions' core. We specialize in materials management, OEM distribution and supply chain solutions. We have a knack for locating hard-to-find aircraft / engine parts and stock a rotable inventory in strategic warehouses around the world.
To learn more about us, please visit: https://www.stsaviationgroup.com