2023-11-21
2023-11-21
USD
00.00
HOUR
Logistics Manager
STS Technincal Services
--- STS Aviation Services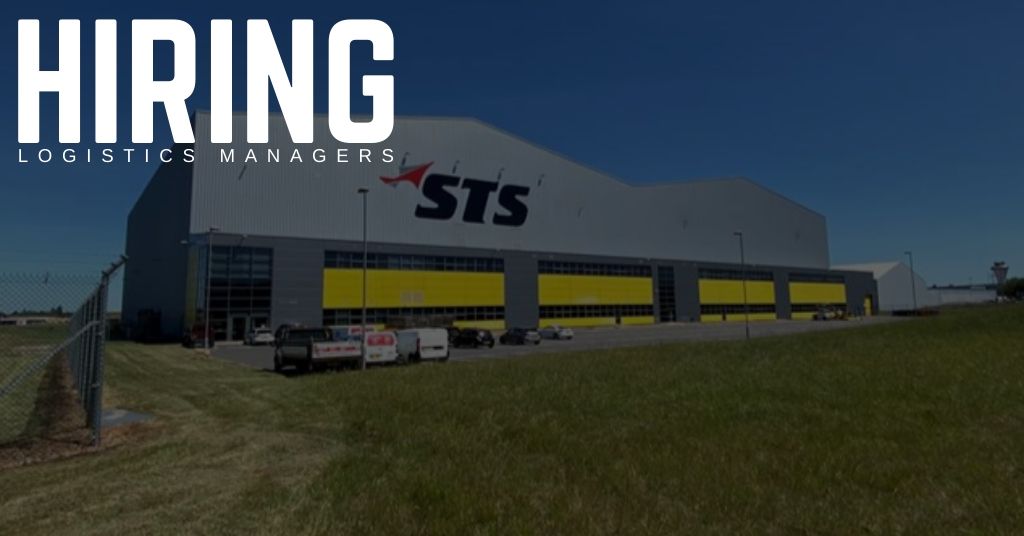 STS Aviation Services is hiring a Logistics Manager in Birmingham, United Kingdom.
Hiring Note: All candidates must have the right to work in the United Kingdom for any employer.
Position Overview:
STS Aviation Services is rapidly growing, and we are looking for new team members to be part of our journey as the leading UK MRO. If you want to be part of the next chapter of our journey playing a key role at our Birmingham Hangar then we'd love to hear from you.
We are recruiting for a Logistics Manager in our Birmingham Hangar. This is a hugely exciting time to join us, so if you want to join a growing, dynamic organisation, where you have opportunity to make a real difference, we want to hear from you.
As a Logistics Manager you will be part of the Logistics team and will report to the Head of Logistics. This role requires the successful candidate to ensure the smooth running of the logistics department.
Key Duties & Responsibilities:
Ensure logistics is manned to establishment with appropriately trained and suitable staff.
Conduct recruitment activities to support Civil outputs when required.
Review and manage infrastructure requirements in support of Civil activities.
Conduct regular process improvement reviews.
Attend planning and review meetings when required to do so.
Lead on Internal logistic assurance checks as per the STS logistic assurance programme.
Manage Civil timesheets and leave planning where applicable.
Conduct daily work allocation briefs with logistic shift leads.
Ensure appropriate quarantine procedures are in place and conducted on a regular basis.
Ensure appropriate waste management procedures are in place and conducted.
Ensure that stock is managed and accounted for resulting in minimum write off and levels held within agreed limits.
Manage all logistic PROMRO activities and assurances.
Lead and conduct logistic investigations when required.
Provide KPI reporting and analysis when required to do so.
Deputise for Head of Logistics during periods of absence when required.
Manage KPI and regular reporting during periods of absence.
Manage logistic assurance programme.
Manage staff training requirements to ensure staff receive the appropriate training to support their roles.
Ensure that the appropriate training is assigned to roles as per the training and development plan.
Manage and conduct regular competency checks on staff to ensure that they and the training are fit for purpose.
Skills & Experience Requirements:
Significant demonstrable experience of logistics operations
A good understanding of process development within the logistic sector
A good understanding of calibration management principles and processes
Demonstrable experience of working in a commercial environment
Leadership skills and ability to take the initiative and manage workload.
Knowledge of aviation logistics and its key principles.
Proven experience of delivering exceptional service to internal and external customers both personally and through a team.
Knowledge of key Microsoft business packages including Excel, Word and PowerPoint.
A very good understanding and experience in using PROMRO.
High level of verbal communication skills.
High level of written communication skills.
High level of attention to detail.
Adaptability to deal with unexpected or unique events and incidents.
Strong problem-solving skills.
Analytical thinking to be able to identify problem roots causes.
Ability to constructively challenge, collaborate and think both tactically and strategically.
Excellent stakeholder management
About STS Aviation Services:
STS Aviation Services operates four state-of-the-art aircraft hangars, two interior modification facilities and more than 40 line maintenance stations both stateside and aboard. These facilities, and the expert personnel that call each home, fuel the company's drive to seamlessly blend a growing portfolio of MRO services to deliver all-encompassing aircraft maintenance, engineering and modification solutions to the global aviation industry.
To learn more about STS Aviation Services and what makes it the company with "Solutions to Keep You Flying," please visit www.stsaviationgroup.com or call +44 (0) 7599 654 660.