Manager Financial Compliance
Manager Financial Compliance
STS
--- Oshkosh Corporation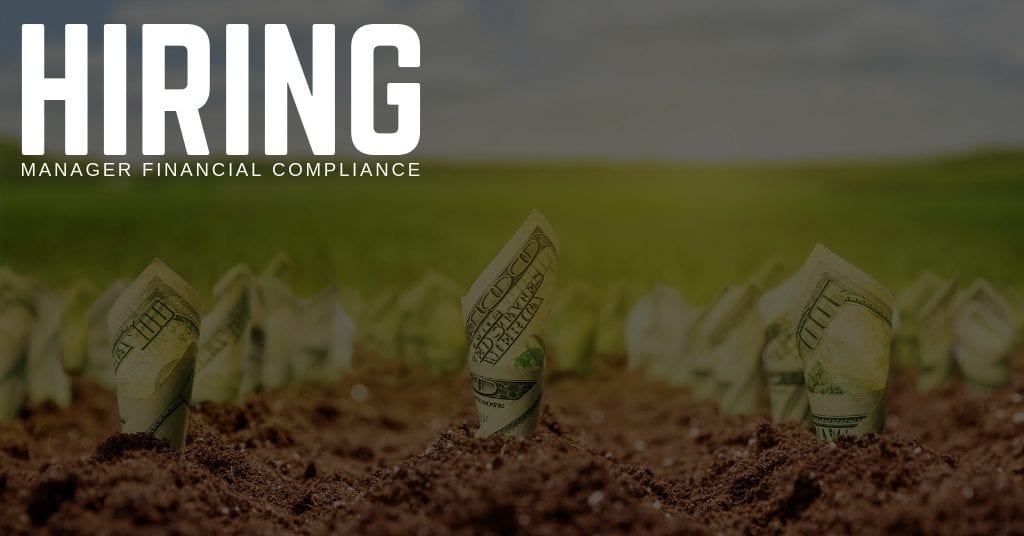 STS Technical Services is hiring a Manager of Financial Compliance in Oshkosh, Wisconsin.
Job Summary:
This is a full time direct hire position with Oshkosh Corporation, a leading manufacturer and marketer of access equipment, specialty vehicles and truck bodies for the primary markets of defense, concrete placement, refuse hauling, access equipment and fire & emergency. Founded in 1917, Oshkosh Corporation has manufacturing operations in nine U.S. states and in Australia, Belgium, Brazil, Canada, China, France, Mexico, The Netherlands, and Romania. The company currently employs approximately 12,100 people worldwide.
Oshkosh Corporation is a Fortune 350, multi-billion dollar company. Oshkosh Corporation designs and builds the world's toughest specialty trucks, truck bodies, and access equipment by working shoulder-to-shoulder with the people who use them.
Essential Duties & Responsibilities:
The Internal Audit Manager reports to the VP Internal Audit and supports Corporate Finance and the business units in the performance of internal audits, internal control compliance efforts, analyzing the impact of new accounting standards and internal control requirements, integrating acquisitions, identification and communication of internal control issues and opportunities, and the support of the resolution of these issues and opportunities. This position may require domestic and international travel and has the opportunity to rotate out in 2-3 years or as opportunities become available.
Manage the planning, execution and reporting of internal audit engagements.
Responsible for the project management and execution of the Sarbanes-Oxley program.
Responsible for the implementation of internal controls compliance for future acquisitions.
Responsible for approving updates to process documentation.
Responsible for reviewing system access requests at the Oshkosh business unit for potential segregation of duties conflicts.
Lead site visit reviews, internal audit and Sarbanes-Oxley testing at business unit locations.
Investigate potential control weaknesses and provide recommendations for control improvements.
Communicate with external auditors regarding the internal control compliance program and supporting interim and year-end direct assistance for the financial statement audit.
Identify areas for process improvement and implement best practices.
Responsible for working with the business unit leadership team and others to ensure adequate internal controls are in place during the implementation of new systems and processes.
Execute special projects as assigned including temporary positions in business units and/or corporate functions.
Responsible for identifying areas for internal audit process improvement.
Travel to business units (approximately 15% travel) with 1 or 2 international trips per year.
Perform other duties as assigned.
Basic Qualifications:
Bachelor's degree in Accounting or related field.
8+ years of related experience required.
CPA certification
U.S. GAAP experience.
Knowledge and experience in a variety of internal audit concepts, practices, and procedures.
Knowledge in business and industry standards, internal controls, governance, risk and compliance, components of financial statements, accrual accounting, and Sarbanes-Oxley Act.
Excellent problem solving, critical thinking, analytical and attention to detail skills.
Excellent communication skills, both written and verbal.
Preferred Qualifications:
PA, CIA, CMA or CFE certification.
Big four external audit experience.
Experience with internal auditing in a manufacturing environment.
Why Should I Apply?
Best in class benefits package including:
Medical Coverage after 30 days of employment
Fantastic opportunities for career advancement
Dental, Vision, Health Savings Account & Flexible Spending Account
401k Match .50 on every dollar up to 6%
Wellness Program
16 days of vacation within 1st year
Education Reimbursement options
Annual Performance Bonuses
Nationally recognized most ethical company in 2017
STS Technical Services is the leading provider of technical, professional, and industrial workforce solutions for the commercial, industrial, and defense markets. From mining to manufacturing, defense to transportation, engineering to maintenance, our services encompass the total life-cycle of a product; strategically designed to keep our clients engineering, manufacturing, operating and maintaining. For nearly 40 years we have provided contract and direct positions with the finest companies in America, with opportunities in your local region, nationwide, and around the world.