Accounts & Administration Coordinators
Accounts & Administration Coordinators
STS
--- STS U Jet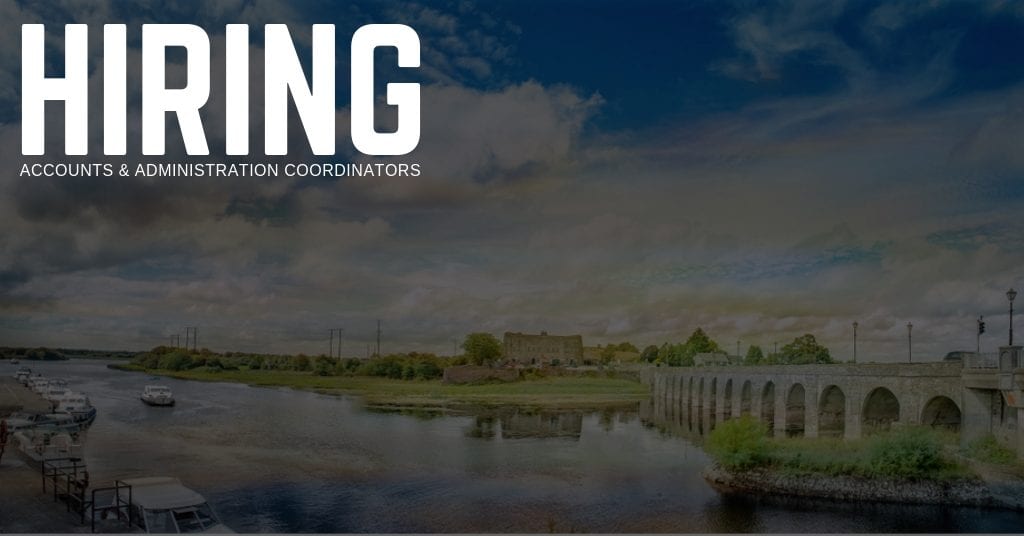 STS U Jet is hiring Accounts & Administration Coordinators in Shannon, Ireland.
Position Title: Accounts & Administration Coordinators
Position Location: Shannon, Ireland
Full Time
Start Date: ASAP
Experience Required: Three (3) or More Years
Job Overview:
The Accounts & Administration Coordinator is responsible for facilitating the efficient functioning of the office via a range of administrative, clerical, and financial tasks and acts as a link connecting departments, customers, and staff members.
Job Duties:
Using Quantum ERP system to prepare, send and store invoices.
To contact customers and send reminders to ensure timely payments.
Be responsible for organizing and maintaining an up to date Customer Database.
To report on the status of accounts payable and receivable and identify and address discrepancies.
To update bank reconciliations and provide feedback to the US Finance office.
Ensure all incoming accounts email and postal queries are actioned within agreed SLA's and priority queries are escalated where necessary.
To update and maintain digital and physical filing systems.
To assist with end-to-end recruitment (e.g. arranging & preparing interview documentation, reference checking, putting together new employee work pack etc).
Respond to HR queries and information requests from staff in a timely and efficient manner.
Assist with reviewing of all HR policies and procedures.
Update information regarding new starters & leavers.
Input all data relating to time-sheets for payroll and issue to Payroll company for processing.
Responsible for booking travel and making hotel reservations for all staff.
Responsible for ordering, recording and issuing of all PPE.
Ensure the reception area and conference room is kept neat and tidy and that supplies for both are available.
Qualifications:
A degree in Business or Accounting is required
You must have at least three (3) years of recent and relevant experience
Ability to perform all the tasks outlined in this description
Benefits:
STS U Jet offers it's employees a comprehensive benefits package. To learn more about those benefits, or to ask questions about Accounts & Administration Coordinator role we're trying to fill, please call 1-888-777-2960 ext. 8380.