Accounts Payable Manager
STS
--- STS Technical Services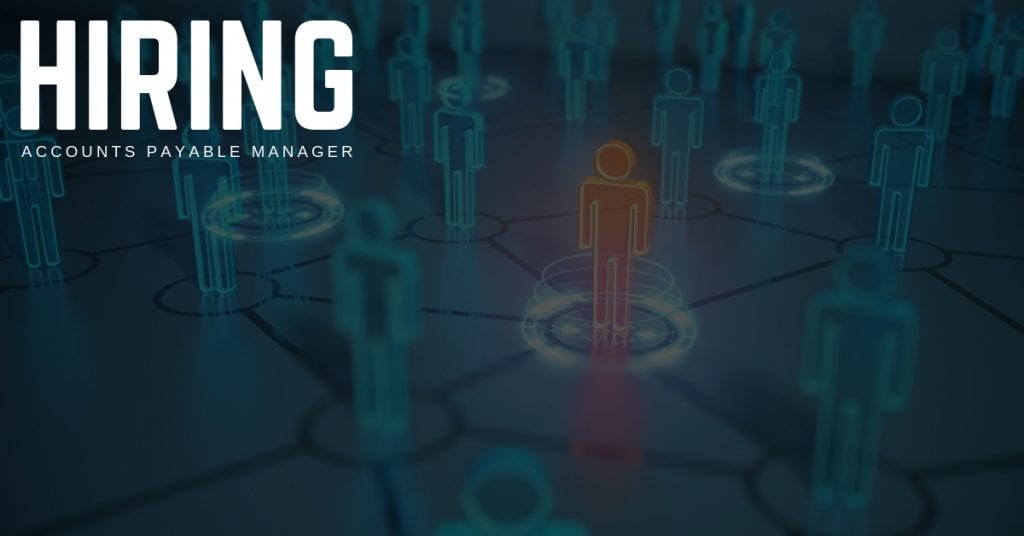 STS Aviation Group is hiring Accounts Payable Managers in Jensen Beach, Florida.
This is not an entry-level position. We are seeking someone with at least three (3) years of Accounts Payable experience to join our award-winning team. More details below for those who are interested.
Job Summary:
The Lead Accounts Payable Specialist is responsible for a variety of accounting tasks including invoices, Accounts Payable checks, tax forms, and reconciliations.
Educational Background/Experience:
Bachelor Degree or Associates
3 to 5 years accounts payable management/lead and general accounting experience
Centralized accounts payable experience for multiple entities
General Qualifications:
Knowledge of general accounting procedures and GL coding
Knowledge of relevant accounting software or similar suite
Analytical and problem solving skills
Proficiency in Microsoft office and computer software
Good communication skills
Understanding of Company Budgets
Nature of Work:
Source and implement AP management system with Acumatica
Coach AP staff on daily workflow issues
Train team on newer techniques
Monitor AP close progress and communicate progress
Desired Characteristics:
Goal oriented, motivated and dedicated
Organized, detailed and accurate
Open to new initiatives and processes
You must understand the importance of deadlines
Works well processing a high-volume of requests in a team environment
Classification:
This is a full-time job with hourly pay that is based on experience
A comprehensive benefits package is available after the completion of probation period
General Responsibilities:
Communicate important issues to management.
Supervise AP work product and AP staff
Reconcile transactions across multiple divisions
Analyze and compare reports for variances, inconsistencies or errors
Assist Controller with audits and oversee year end 1099 processing
Benefits:
STS Aviation Group offers direct deposits / electric payroll, an awesome medical insurance program, cash advances and plenty of room for advancement.
We know it takes great people to do great work, so if you're interested in joining the STS Aviation Group family, we encourage you to apply directly on this page.
Have questions? Give us a call at 1-800-800-2400.
Thanks for taking the time, and we look forward to hearing from you soon.