Aircraft Avionics Managers
2023-09-14
2023-09-14
USD
00.00
HOUR
Aircraft Avionics Managers
STS Technincal Services
--- STS Aviation Services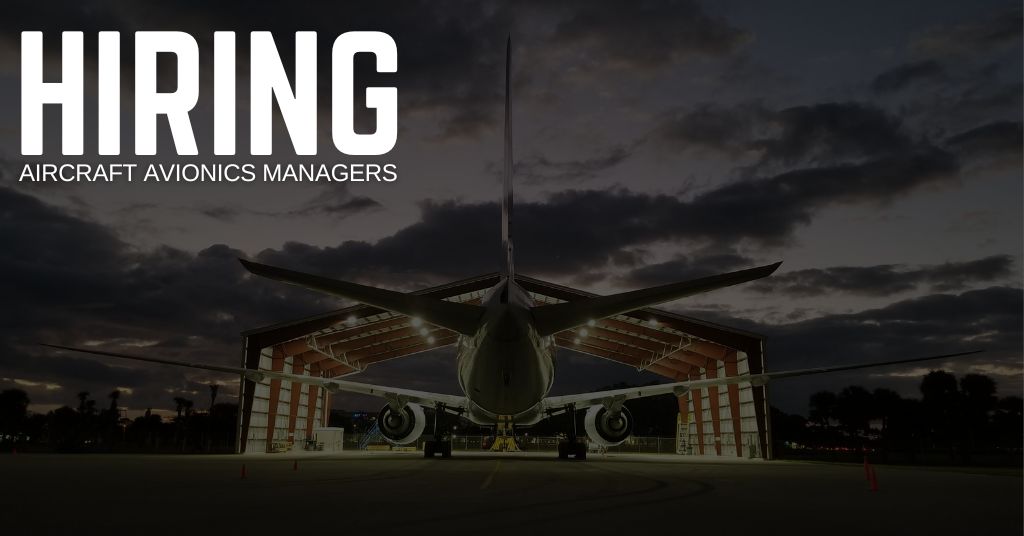 STS Aviation Services is hiring Aircraft Avionics Managers in Birmingham, United Kingdom.
Hiring Note: All candidates must have the right to work in the United Kingdom for any employer.
Position Summary:
STS Aviation Services is rapidly growing, and we are looking for new team members to be part of our journey as the leading UK MRO. If you want to be part of the next chapter of our journey playing a key role then we'd love to hear from you!
This is a hugely exciting time to join us, so if you want to join a growing, dynamic organisation, where you have opportunity to make a real difference, we want to hear from you.
We are looking to recruit an Avionics Manager in Birmingham who has extensive avionics experience within a base maintenance environment alongside strong leadership skills.
Key Duties & Responsibilities:
The Avionics Manager will be responsible for the overall management and delivery of avionics maintenance with oversight of the entire STS avionics trade group. A CAA/EASA license is not essential to this management role.
Leading by example, being visible, facing up to challenges and being solution oriented always with a positive and 'can do' outlook to motivate the avionics team to be Best in Class.
Build a team at all locations – lead technicians, technicians, lead mechanics, mechanics, adult trainees, and apprentices to ensure succession exists and engineers see a clearly defined route to advance their careers.
Coordinate all Technical Training ensuring balance of coverage across the business, developing career paths and motivating engineers to progress and work collaboratively across all of STS. Training to ensure Mechanics as a minimum are identified for Gen Fam courses.
Optimise resources across all locations ensuring coverage and skills are in place to meet demand, the entire team experiencing multiple aircraft types (and Base & Line) remaining current on next generation and legacy.
Oversee and lead 'make or buy' decisions associated to specialist tooling and test equipment, reducing any reliance on loans and transport costs developing best in class avionics departments.
Other Responsibilities – Instilled with Occasional Visits to all other STS Locations:
Delivering maintenance inputs and projects to schedule
Line management of all staff within their agreed area of responsibility
Assisting STS cross functional management team as required, leading by example.
Issue certificates of release to service for the specific aircraft type within the scope of approval
Provide daily team briefings, regular communications, constantly building employee full engagement.
Ensure the team is focussed on and maintains the technical integrity of all work.
Ensure good for conduct, time keeping and ProMRO booking disciplines.
Maintaining allocated work area to the highest standards of cleanliness and husbandry
Performance appraisals of the team ensuring where necessary; challenge and / or training development.
Responsible for continued H&S 'duty of care' of their team, ensuring all current procedures are followed.
Assist with quality audit and support the implementation of robust closure plans.
Skills and Experience Requirements (A CAA/EASA License is Not Essential to This Management Role):
Essential – Strong leadership skills with track record of building teams in complex technical environment
Essential – Track record of working fast-paced environments, motivating teams to be solution oriented.
Minimum 5 years Base Maintenance experience with a good knowledge of Part 145
Strong interpersonal and communication skills and evidenced examples of conflict resolution.
Technical qualifications (Degree, Diploma, Certificate, NVQ, other) Preferred Category B2 licensed.
About STS Aviation Services:
STS Aviation Services operates four state-of-the-art aircraft hangars, two interior modification facilities and more than 40 line maintenance stations both stateside and aboard. These facilities, and the expert personnel that call each home, fuel the company's drive to seamlessly blend a growing portfolio of MRO services to deliver all-encompassing aircraft maintenance, engineering and modification solutions to the global aviation industry.
To learn more about STS Aviation Services and what makes it the company with "Solutions to Keep You Flying," please visit www.stsaviationgroup.com or call +44 (0) 7599 654 660.