Aircraft Quality Control Inspectors
Aircraft Quality Control Inspectors
STS
--- STS Technical Services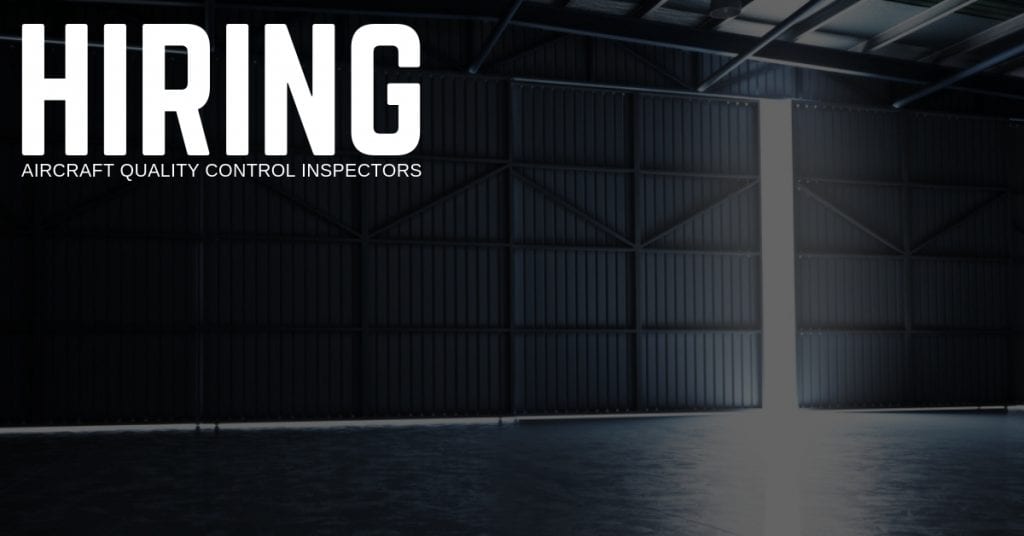 STS Technical Services is hiring Aircraft Control Quality Inspectors in Great Falls, Montana.
Duties & Responsibilities:
Review all Major Repair Data and Progress on each project for completions and accuracy.
Act as RII inspector for all Major Repairs.
Planning of all Major Repairs.
Report unserviceable maintenance equipment to their assigned Project Manager.
Carry out inspections (MRB and Buyback) on aircraft following the applicable standards of airworthiness.
Ensure that all reportable Service Difficulties and Irregularities are completed and forwarded to Quality Assurance & SMS in a timely manner.
Attend training courses as directed by company management.
Act as a receiving inspector for parts as required.
Ensure parts are scrapped in accordance with Scrap Parts program on the approval the Project Manager or Customer's authority.
Certify components repair (e.g. batteries, cowling etc.)
Ensure all defects being deferred have been done following proper procedures.
Ensure material required for generated non-routines has been researched accurately and placed on order.
Provide technical assistance or guidance to the crew.
Communicate when tasks are complete so next trade can move onto the job.
Ensure that all crew members' paperwork is up-to-date.
Ensure work environment is safe and clean.
Promote company values, vision, and mission.
Certify aircraft for return to service.
Qualifications:
Certified A&P w/ a minimum of 2 years' aircraft maintenance experience.
Prior Aircraft Inspection experience.
Excellent oral and written communication skills Strong knowledge of aviation regulations.
Demonstrated ability to work well with other individuals throughout the organization.
3+ years' experience in the field is preferred.
NDT experience preferred.
Experience with CRJ 200/700, Dash 8, BAE 146, and/or EMB 120/135/145 is preferred.
CRJ Gen Fams IA The physical demands described below are representative of those that must be met by an employee to successfully perform the essential functions of the job.
Required to occasionally lift 50 pounds.
Required to bend, stoop, kneel, crawl, and climb ladders.
Must be able to stand for extended periods of time.
Must be able to work at heights of greater than 10 feet utilizing fall restraint equipment as necessary.
Benefits:
STS Technical Services offers direct deposits / electric payroll, an awesome medical insurance program, cash advances, and the opportunity to refer a friend for compensation.
We know it takes great people to do great work, so if you're interested in joining the STS Aviation Group family, we encourage you to apply on this page. Have questions? Give us a call at 1-800-359-4787.
Thanks for taking the time, and we look forward to hearing from you soon.