Aircraft Fabrication Quality Control Inspectors
Aircraft Fabrication Quality Control Inspectors
STS
--- STS Technical Services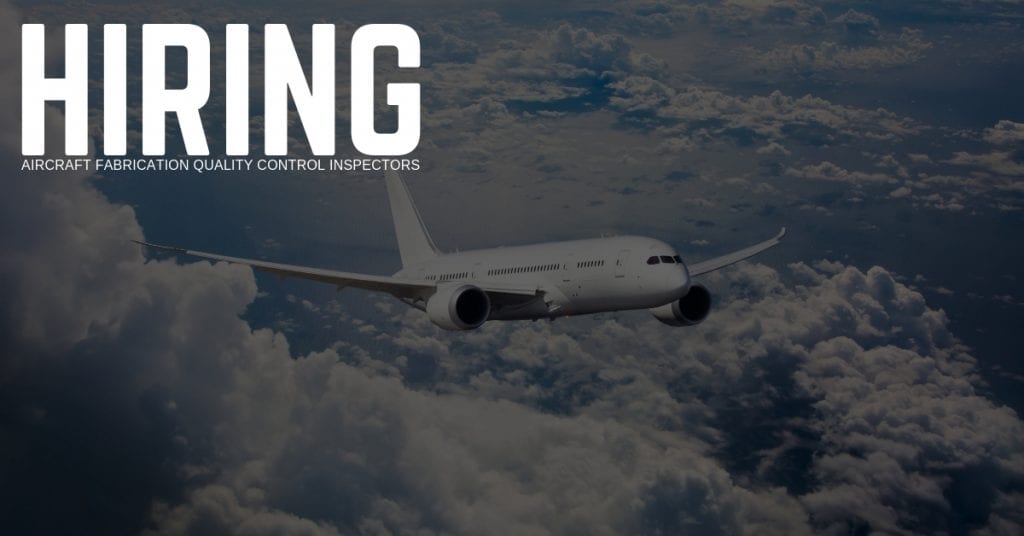 STS Technical Services is hiring Aircraft Fabrication Quality Control Inspectors in Bridgewater, Virginia.
Job Summary:
The Fabrication Quality Control Inspector role exists to ensure aircraft parts, assemblies, and installations manufactured under Quality Control Manual for parts manufacturing conform to the applicable data, ensuring safety and reliability of aircraft modified.
Job Duties:
Dimensionally and visually inspect aircraft modification parts for conformity to drawings at pertinent steps of manufacture
Identify, document, and report discrepancies found during inspections
Perform final inspections of manufacturing work packets to ensure all paperwork is completed according to established standards
Update pass/fail rates spreadsheets to aid in visual management initiatives
Research applicable standards required during the manufacturing process to aid in the conformity of parts.
Communicate department needs and improvement initiatives to the Fabrication/Receiving Supervisor.
Assist in the performance of Receiving Inspections when not otherwise tasked.
Other duties as assigned.
Qualifications:
High School diploma or equivalent required; college degree through a technical/vocational school is preferred
3-5 years' experience performing manufacture of machined or fabricated parts, and/or avionics kits required.
Ability to perform inspection duties by interpreting engineering data and applying to parts
Ability to make decisions regarding inspections based on data
Strong written and verbal communication skills
Working knowledge of Microsoft Office products and the ability to use and effectively navigate ERP program, time clock and company intranet
Ability to follow directions and remain on task
A thorough understanding through previous experience manufacturing and/or inspecting structural and Avionics parts and assemblies.
A thorough understanding of aircraft maintenance procedures, aviation standards and FAA regulations
Ability to work in close proximity to other people with a cooperative attitude
Manage time to effectively meet company priorities
Ability to inspect parts with intent to pass as to allow for seamless production
Benefits:
STS Technical Services offers direct deposits / electric payroll, an awesome medical insurance program, cash advances, and the opportunity to refer a friend for compensation.
We know it takes great people to do great work, so if you're interested in joining the STS Aviation Group family, we encourage you to apply on this page. Have questions? Give us a call at 1-800-359-4787.
Thanks for taking the time, and we look forward to hearing from you soon.