Aircraft Fuel Cell Technicians
Aircraft Fuel Cell Technicians
STS
--- Kalitta Air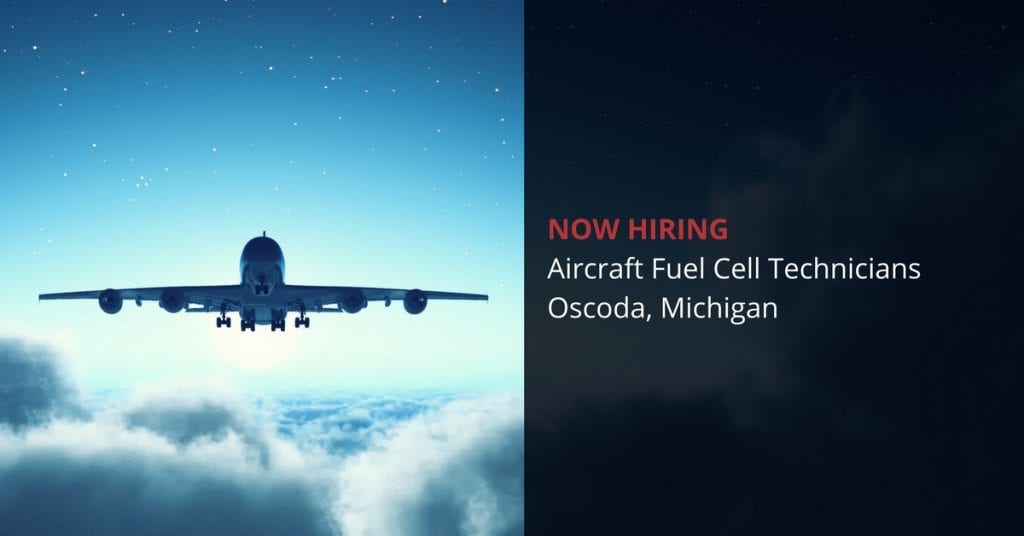 STS Technical Services is now hiring Aircraft Fuel Cell Technicians for positions in Oscoda, Michigan.
Candidates must be a US citizen and eligible to work for any employer in the USA.
Note: STS never charges our employees a placement fee, which means we offer our staffing services at no cost to you, the candidate.
Qualifications:
Experience working inside the fuel tank while on the aircraft – Please note, to be able to fit inside the tank means there are certain weight and height restrictions.
Work will mostly be done on and in the tanks of Boeing, McDonnell Douglas, and other commercial craft.
Must have experience performing repairs and troubleshooting
Must be able to accomplish fuel tank repairs, preventative maintenance and modification, including drilling out fasteners and replacing them
FAA License is preferred, but not required.
Must be willing to work overtime
Compensation & Benefits:
We proudly offer the right candidate direct deposits, an excellent medical insurance program and, if you qualify, cash advances. Also, if you know someone who'd be a great fit for this position, let us know and you may even receive a generous referral bonus. We also offer the chance to work on special one-of-a-kind projects!
At STS Technical Services, we're always searching for the very best people to join our team, and we want to know if that's you.
To be considered for this incredible career opportunity, or if you have questions about pay rates, benefits, etc…, please contact us at 1-800-359-4787.
Thanks so much, and we look forward to hearing from you soon.