Aviation Ground Support Equipment Technician
Aviation Ground Support Equipment Technician
STS
--- Website STS Technical Services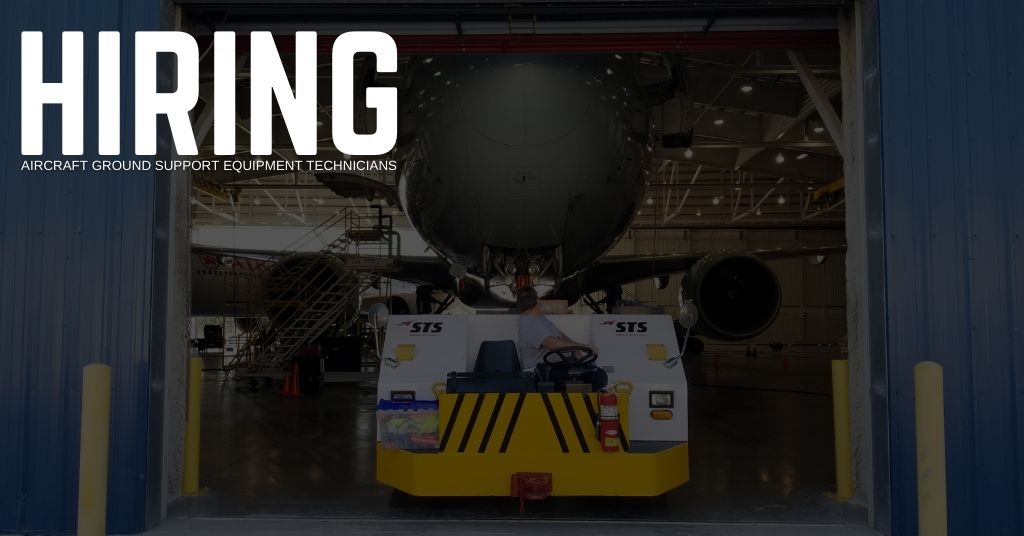 STS Line Maintenance is hiring Aircraft Ground Support Equipment Technicians in Orlando, Florida.
Hiring Note: All candidates must currently be authorized to work in the United States.
Position Overview:
The Aviation Ground Support Equipment Technician performs as a skilled technician in the maintenance of Ground Support Equipment* (GSE). Safety conscious behaviors are practiced in all operational processes and procedures. This position is responsible for utilizing appropriate tooling, equipment and material to accomplish minor maintenance functions including but not limited to the following: inspections, minor troubleshooting, repairing, removing and replacing components, cleaning, assembly, and fabrication on select Ground Support equipment. The Ground Maintenance Technician works according to company policies and procedures and may also assist or take direction from the station manager, shift manager(s), or lead technicians. Completes data entry to record work assignments and will communicate with other Company personnel as needed.
Qualifications:
Consistently makes safety and security, of self and others, the priority
Minimum high school diploma or GED equivalent is required.
Your schedule must be flexible.
This position is required to work both indoors and outdoors.
The candidate practices safety conscious behaviors in all operational processes and procedures.
Candidate must be authorized to work in the US, have a valid driver's license, and be at least 18 years of age.
Candidate must be able to read, write, and speak English fluently.
Must be able to read, comprehend, and apply information found in technical documents and manuals.
Must have a basic understanding of mechanical, electrical, hydraulic, and pneumatic disciplines as they apply to automotive and/or industrial powered systems.
Must possess basic welding skill and knowledge
Candidates must have a minimum of 6 months experience and/or training in an automotive or industrial powered mechanical environment.
*Ground Support equipment is comprised of passenger vehicles which include automobiles, vans, pick-up trucks, SUV, etc. There is a large variety of commercial vehicles built on automotive or purpose-built chassis for the airline industry which include gasoline, diesel, and electric powertrains. Systems on these vehicles include but not limited to 12, 24-volt systems, hydraulics, fluid pumps, power generation, and pneumatics.
Rate of Pay:
We offer excellent Pay Rates for this position, and they will range between $22-$25, depending on previous experience, and formal training.
Yearly raises are available upon evaluation
Benefits:
Full Time: PTO, Health Insurance, 401K. No Benefits for Part Time.
No Benefits for Part Time.
About STS Line Maintenance:
STS Line Maintenance operates 38 line maintenance stations throughout the United States, Bahamas, United Kingdom and France.
At each of these stations, our team(s) offer a full range of support services, FAA / DER engineering assistance, AOG response teams and enhanced reliability through rapid response times. Skilled mechanics stand ready to handle RON maintenance, turnaround checks, non-routine discrepancy reports and ground equipment maintenance via scheduled or on-call action.
To learn more about STS Line Maintenance and what makes it the company with "Solutions to Keep You Flying," please visit www.stsaviationgroup.com or call 1-800-359-4787 ext. 9176.
#ZR