Aircraft Interiors Electrical Mechanics
Aircraft Interiors Electrical Mechanics
STS
--- STS Aviation Services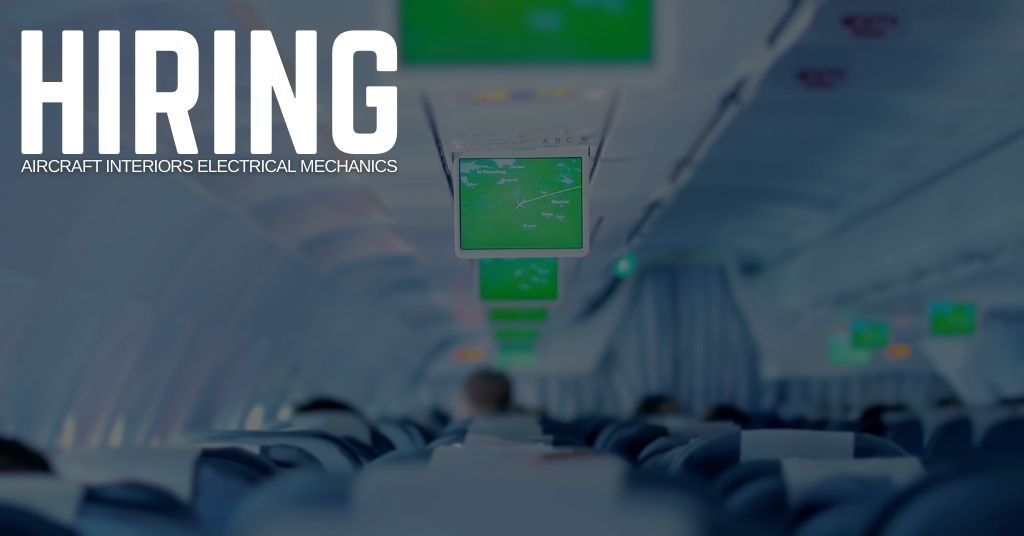 STS Aviation Services is hiring Aircraft Interiors Electrical Mechanics in Shannon, County Clare, Ireland.
Position Summary:
STS Aviation Services is an MRO leader in aircraft interior repair and modification services. From complete seat overhauls to refurbishment of cabin interiors and electrical components. Our expertise provides solutions for the leasing and airlines around the world.
STS Aviation Services is now hiring Aircraft Interiors Electrical Mechanics to join our team based in Shannon County Clare. The successful candidate will be responsible for all aspects involved in a busy workshop environment.
Job Duties:
Carry out mechanical and electrical maintenance, repair and/or overhaul of aircraft components in accordance with approved data.
Troubleshoot electrical components using appropriate testing devices.
Repair and replace equipment, electrical wiring or fixtures.
Responsible to ensure the hardware and software development of the test equipment is able to support certification of components.
Development of new test equipment to support new capabilities.
Complete all documentation such as job cards, internal work orders etc. as necessary, documenting conducted works including approved data references, part numbers, serial numbers etc.
Sign certificates of release to service for components within the scope of certifying staff authorization issued.
Comply with Company Policies and Procedures as stipulated in the Maintenance Organisation Exposition and supporting documentation.
Comply with company safety procedures and PPE policy at all times
Adhere to company and mandatory reporting requirements.
Qualifications:
An electrical and or aircraft-based apprenticeship or formal training is required.
A minimum of 2 years' electrical experience in aviation maintenance of which at least 6 months should involve actual relevant aircraft or component maintenance experience in a consecutive 2-year period.
Human Factors training.
Appropriate training to the MOE including issuance of EASA Form 1's.
Proficient in speaking, reading and writing in the English language.
Must hold a valid work permit to work in Ireland.
Candidate Requirements:
Highly organised, efficient and an excellent communicator
Enthusiastic with a "can do" attitude
Excellent problem-solving skills
Responsible & Accountable
A good knowledge and experience of EASA/FAA Part 145 regulations
Additional Information:
Workshop based in Shannon, Co. Clare, Ireland
Working Hours: 8.00am – 4.45pm Monday to Friday
How to Apply:
If you would like to apply for this position please send a cover letter and curriculum vitae to caitriona.oreilly@stsaviationservices.com.
Thanks so much for taking the time, and we look forward to hearing from you soon.