Aircraft Interiors Technicians
2023-09-22
2023-09-22
USD
00.00
HOUR
Aircraft Interiors Technicians
STS Technincal Services
--- STS Line Maintenance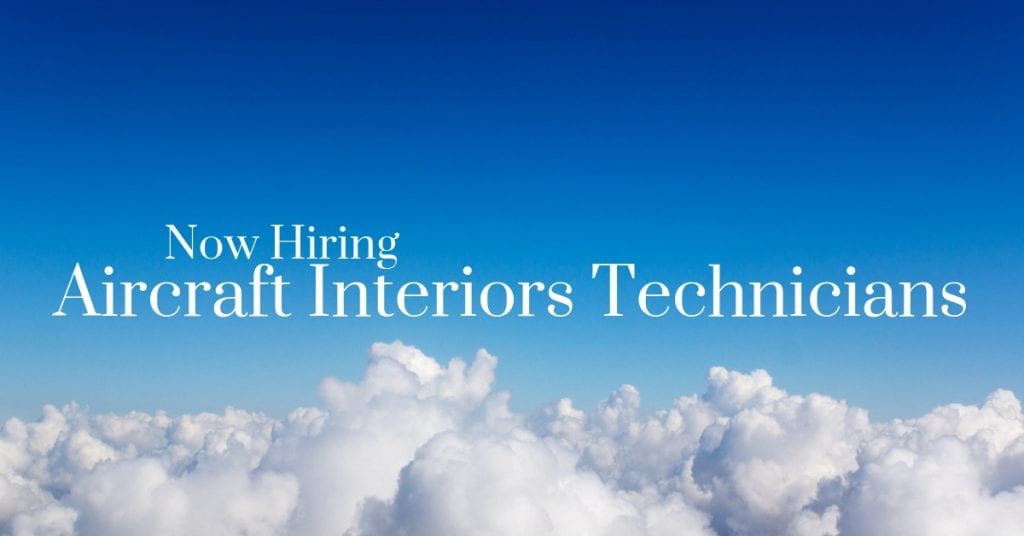 STS Line Maintenance is hiring Aircraft Interiors Technicians in Atlanta, Georgia.
Hiring Note: All candidates must currently be authorized to work in the United States.
Position Summary:
Looking for highly motivated Aircraft Maintenance Professionals wanting to kick-start their careers and help us grow our Atlanta (ATL) Line Maintenance station. The A&P Maintenance Technician supports the daily needs of the maintenance operations of our customers and ensures an outstanding experience by providing top level service.
STS Line Maintenance is one of the largest AOG (Aircraft on Ground) support providers for Part 125, 121, 135 and 91 operators  worldwide. We pride ourselves over excellence in immediate and reliable aircraft line maintenance and servicing throughout our extensive rapid response nation-wide network.
Responsibilities:
This position reports directly to the STSLM Project Supervisor and appointed Lead Aircraft Interiors Technicians.
Ensures aircraft are maintained to airworthiness standards prescribed by applicable regulations, airworthiness directives, company policies, and best practices.
Inspect, test, troubleshoot, adjust, and repair different transport category aircraft interiors using hand tools and test equipment.
Maintain the highest level of quality and integrity.
Adjust, repair or replace defective components based on analysis of test results, following maintenance manuals, schematics, handbooks and other technical documentation.
Use precision instruments and equipment to measure parts for wear, and repair or replace as required.
Other duties as may be deemed necessary.
Able to work outdoors and in inclement weather as required.  Work will be performed on Commercial aircraft at the Atlanta Hartsfield Airport.
Qualifications:
Own Set Of Standard Maintenance Tools in a soft sided carrier (Calibrated & Specialty Tooling Will Be Provided).
Self-Motivated with positive attitude and able to perform with minimal supervision.
Must be able to work standing, must be able to climb ladders and stairs,  and must be able to lift 50 lbs
Able to pass background check/drug & alcohol test and Customs & Border Patrol Clearance
Basic To Mid-Level Computer & Organizational Skills
Experience working under a FAA approved Part 145 repair station required and Part 135 experience preferred.
Must be able to read and interpret aircraft maintenance manuals and specifications to determine feasibility and method of repairing or replacing malfunctioning or damaged components.
Ability to work with little supervision to troubleshoot and repair systems on aircraft airframe and engine(s), including electrical, mechanical and hydraulic.
Versatility, flexibility, will be important as the schedule could include days, nights, weekends and holidays.
Superior customer focus, communication skills, and work ethic with a commitment to excellence.
Benefits:
Full Time: PTO, Medical, Dental and Vision with 401K.
Rate of Pay:
Rate of pay is determined on previous experience.  Yearly raises available upon evaluation
About STS Line Maintenance:
STS Line Maintenance operates 42 line maintenance stations throughout the United States, Bahamas, United Kingdom and France.
At each of these stations, our team(s) offer a full range of support services, FAA / DER engineering assistance, AOG response teams and enhanced reliability through rapid response times. Skilled mechanics stand ready to handle RON maintenance, turnaround checks, non-routine discrepancy reports and ground equipment maintenance via scheduled or on-call action.
To learn more about STS Line Maintenance and what makes it the company with "Solutions to Keep You Flying," please visit www.stsaviationgroup.com or call 1-800-359-4787 ext. 9176.
#IndeedAM