Aircraft Interiors Technicians
Aircraft Interiors Technicians
STS
--- STS Technical Services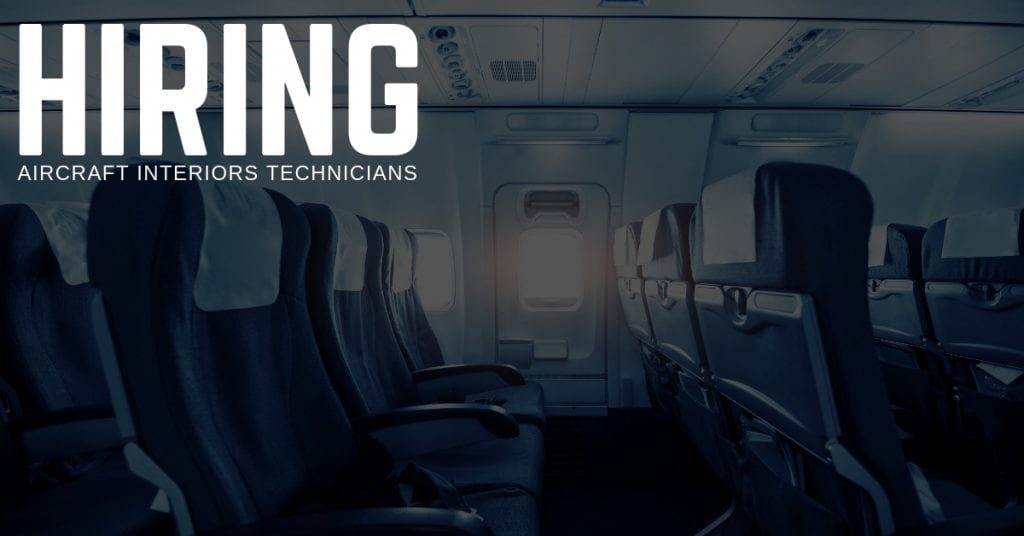 STS Technical Services is hiring Aircraft Interiors Technicians in Hudson, Wisconsin.
Position Summary:
Disassemble, Repair, Paint, Laminate, and assemble various aircraft interior components and prepare them for return to service per repair instructions.
Duties:
Repair aircraft interior components such as sidewall panels, ceiling panels, door panels, galleys, lavatories, seats and various other interior components per FAA regulations.
Disassemble components to level required to perform needed repairs
Delaminate decorative materials as required through use of heat guns, scrapers, and chemicals.
Sand and remove paint, filler, resin as needed to prepare composite surfaces for paint or decorative laminate.
Repair using various composite repair and fill techniques to address damage such as cracks, nicks, gouges, scratches, blemishes, and composite delamination.
Prep for Prime, Paint, and Glue by taping surfaces appropriately.
Prime, Paint, Glue, using various application methods such as paint guns and manual applicators. (Experience Preferred but not required)
Laminate composite components through heat vacuum lamination or hand lamination using laminates with heat activated or pressure sensitive glues.
Bond subcomponents to composite components with various adhesives and bonding glues.
Assemble with new parts or parts removed during disassembly.
Assist Inspectors and Shipping Specialists with packaging components for return to customer.
Meet daily goals as directed by the Lead Repair Technician.
Comply with procedures laid out by the Lead Repair Technicians and Company Handbook.
Record time and materials required for each job/work order
Read and comply with Component Maintenance Manuals.
Recommend and implement improved repair processes and procedures
Clean and maintain work area
This list is not all-inclusive. Duties may change at any time.
A&P Mechanic Job Requirements:
High School Diploma or GED
Previous work experience in maintenance or repair position.
Good manual dexterity
General knowledge and identification of basic hand tools
Familiar with maintenance manuals
Composite Repair or Body Shop Experience a plus
Ability to lift up to 50 pounds
Ability to stand, sit, kneel, crouch, bend and twist without restriction
Basic working knowledge of the Microsoft Office Suite
18 month minimum of Aircraft Maintenance experience preferred but nor required
Benefits:
STS Technical Services offers direct deposits / electric payroll, an awesome medical insurance program, cash advances, and the opportunity to refer a friend for compensation.
We know it takes great people to do great work, so if you're interested in joining the STS Aviation Group family, we encourage you to apply on this page. Have questions? Give us a call at 1-800-359-4787.
Thanks for taking the time, and we look forward to hearing from you soon.