Maintenance Controllers
STS
--- STS Technical Services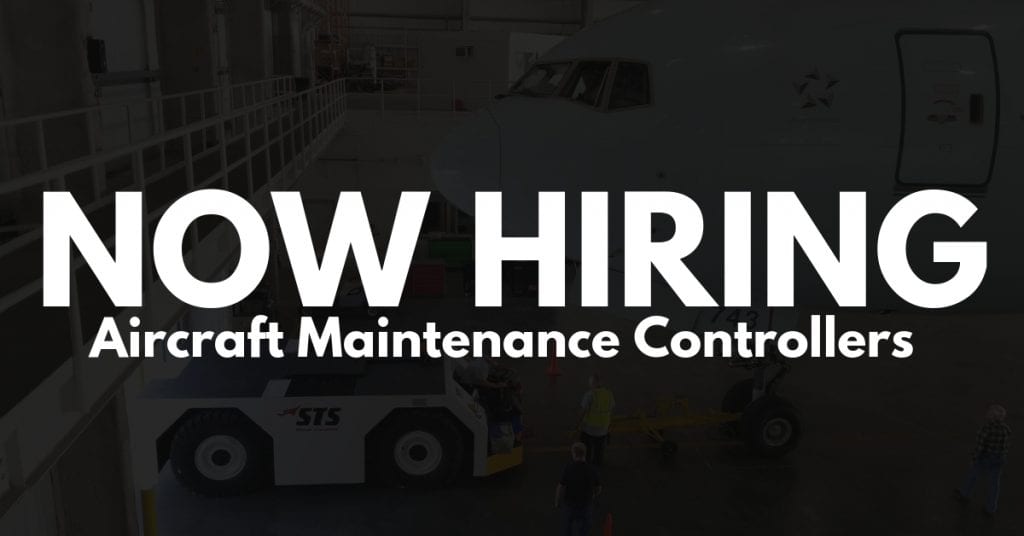 STS Technical Services is hiring Aircraft Maintenance Controllers in Estero, Florida!
We are a premiere staffing agency providing high-paying contract and direct-hire employment opportunities. We'd love to partner with you to help you take your career to new heights. Check out the following information about this incredible employment opportunity we have right now with a great client of ours.
Job Summary:
Shall positively support and promote safety, security and quality as a fundamental function of the overall responsibility
Alert down-line and other out-stations to secure emergency maintenance that will cover unforeseen maintenance problems and ensure the proper arrangements are made for timely repairs
Monitor aircraft maintenance operations and provide technical assistance to ensure all repairs are completed in accordance with company and Federal Aviation Regulations and maintain safety and on-time operation of flight schedules
Maintain continuous liaison with NCC, providing current and continuing reports of the general mechanical status of the entire fleet and coordinating maintenance requirements during irregular operations to minimize extra costs and disruptions
Ensure all inoperative systems are operated and maintained in accordance with the Minimum Equipment List (MEL), Configuration Deviation List (CDL) or other WGA approved deferrals, and take necessary measures taken to correct these items
Ensure the timely repair of all aircraft with a repetitive history, soliciting or requesting any additional technical information necessary, and directing actions to be taken to minimize cost and unnecessary part replacement
Ensure control of the DI and CI logs in accordance with the correct MEL usage
Issue control numbers and expiration dates to field personnel, and ensure that proper tracking is maintained
Coordinate as necessary with other maintenance areas to ensure availability of required components, parts, and/or troubleshooting expertise to expedite maintenance and repair of aircraft at maintenance base or at down-line stations
Coordinate ferry flights with all concerned departments
Notify appropriate management personnel in the event of an incident or accident, in accordance with instructions in the Emergency Response Manual
Notify the Manager of Manager of Maintenance Control of any situation or practice not within Maintenance Manual requirements that could compromise safety or add unnecessary costs to the maintenance department
Review all faxed or e-mailed log pages for accuracy and compliance with GMM chapter 7
Identifying and entering mechanical interruptions in the electronic maintenance tracking program
Qualifications:
FAA A&P certificate
Minimum 1 year MX controller experience
Minimum 5 years MD11 and/or B747-400 experience
Willing to relocate to Estero, FL
Good communication skills
Benefits:
STS Technical Services offers direct deposits / electric payroll, an awesome medical insurance program, cash advances, and the opportunity to refer a friend for compensation.
We know it takes great people to do great work, so if you're interested in joining the STS Aviation Group family, we encourage you to apply on this page. Have questions? Give us a call at 1-800-359-4787.
Thanks for taking the time, and we look forward to hearing from you soon.