Aircraft Maintenance Operations Supervisors
Aircraft Maintenance Operations Supervisors
STS
--- STS Technical Services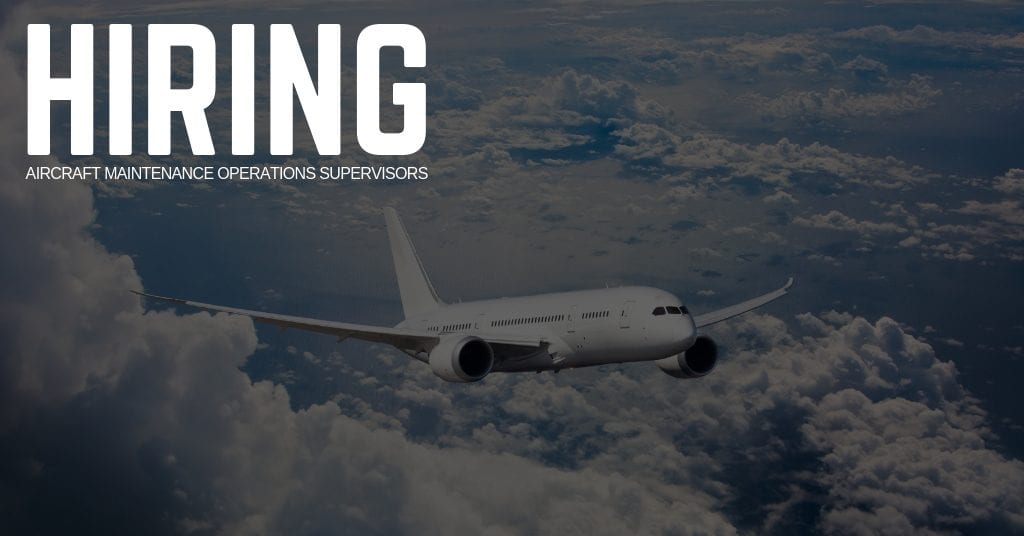 STS Technical Services is hiring Aircraft Maintenance Operations Supervisors in Hebron, Kentucky!
Job Duties:
Ensure all maintenance activities are in compliance with pertinent FAA regulations and customer requirements
Plan and coordinate with the Area Manager on production workflow and manpower requirements
Assign qualified repair technician to tasks and ensure staffing level
Facilitate and monitor training and recurrent training and recurrent training in relation to FAA regulations, manufacturer's technical data, RSM/QCM, customer requirements are conducted according to the approved repair station training programs (including compulsory training)
Ensure administration of work orders and time sheets are completed accurately and timely in accordance with Company Procedures
Manage technicians to ensure quality and production needs are met
Monitor and maintain inventory stock levels to comply with inventory stock control procedures
Assist the Area Manager in responding to audit reports
Communicate with customers and regulatory agencies during audits or visits
Perform repairs when necessary
Ensure system security of our FAA approved electronic record-keeping system regarding their area(s) of responsibility
Other duties as delegated by the Area Manager
Qualifications:
A&P or FAA Repairman Certificate
Certified forklift driver
2 years supervisory experience
18 months practical experience in a sheet metal or aviation workshop
Ability to work in a high activity/fast paced environment while managing associated stress
Possess excellent organisational skills and ability to work independently
Ability to lift, pull, and push in excess of 65 lbs.
Benefits:
STS Technical Services works with the largest names in the aviation industry. We offer hundreds of career opportunities throughout the United States, and with more than two decades of experience, our aviation staffing teams soar in their commitment to excellence and professionalism.
We proudly offer all qualifying candidates competitive rates, direct deposits, medical insurance, cash advances and referral bonuses. Have questions? Contact us today at 1-800-359-4787.