Aircraft Quality Control Inspectors
Aircraft Quality Control Inspectors
STS
--- STS Technical Services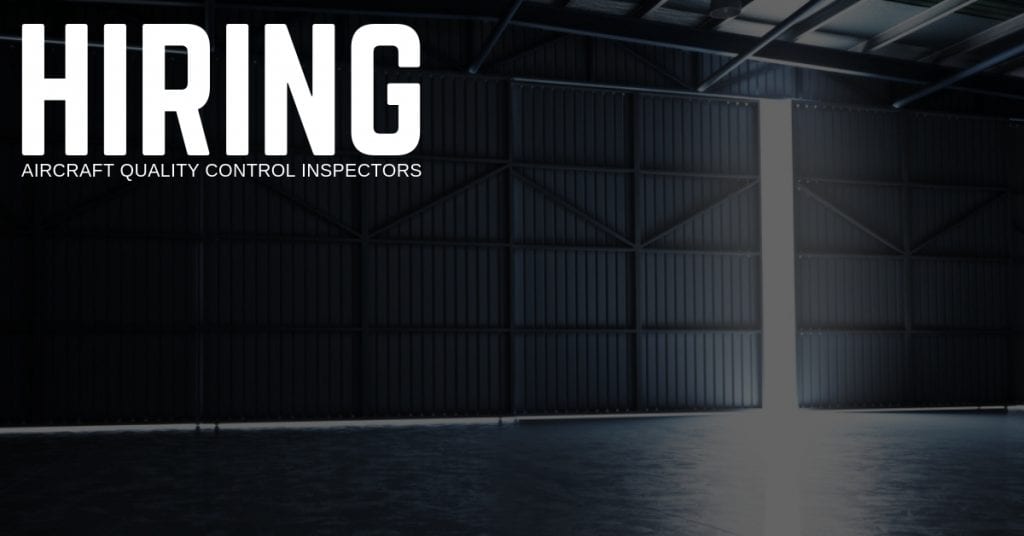 STS Technical Services is hiring Aircraft Quality Control Inspectors in Melbourne, Florida.
Job Summary:
Inspect aircraft assembly activities and products for conformance with government and company standards and specifications. Report deviations and support preventive and corrective actions analysis aiming the delivery of products and services at their highest quality to customers.
Duties & Responsibilities:
Inspects the installation and operation of aircraft parts and equipment.
Inspects work areas and practices to detect potential unsafe conditions.
Read and understand the applicable technical information from Work Instructions, Drawings, Standards and Specifications.
Use of inspection tools and test equipment applicable to the activity.
Perform necessary work registers as requested by production and quality documents.
Prepare technical reports of quality deviations for engineering analysis.
Support process of preventive and corrective actions plan analysis.
Qualifications:
H.S. Diploma or GED.
A.S. degree in Aviation preferred.
A&P License.
Minimum of 2-5 years of verifiable experience in area of responsibility as an Inspector Technician Role requiring Intermediate Skills to perform most of the standard tasks within the technical area assigned to.
Prior Inspector work experience with aerospace quality systems that meet FAA requirements.
 Assignments require Standard Knowledge of a Technical Area.
Rapid learning and application of new information and concepts within the Technical Area begins to take place at this level.
Ability to read technical documents and interprets the information – metric system.
Understand procedures, acting in problem solving, suggesting improvements.
Safety and operating procedures for power-on aircraft.
Application and use of precision measurement instruments and test equipment.
Attention to detail.
Employees will be subject to the random drug and alcohol testing under FAA regulations.
This employee is subject to an annual vision test.
Benefits:
STS Technical Services offers direct deposits / electric payroll, an awesome medical insurance program, cash advances, and the opportunity to refer a friend for compensation.
We know it takes great people to do great work, so if you're interested in joining the STS Aviation Group family, we encourage you to apply on this page. Have questions? Give us a call at 1-800-359-4787.
Thanks for taking the time, and we look forward to hearing from you soon.