Aircraft Quality Control Inspectors
Aircraft Quality Control Inspectors
STS
--- STS Technical Services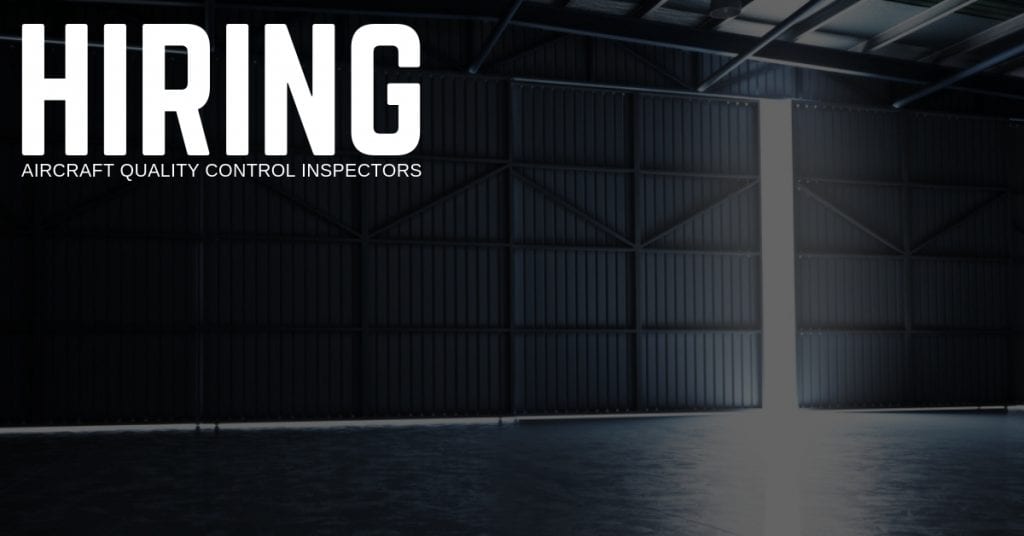 STS Technical Services is hiring Aircraft Quality Control Inspectors in Savannah, Georgia!
Position Purpose:
In a team oriented environment, perform all tasks in Initial Phase Manufacturing, Composites, Final Phase in a timely and efficient manner to ensure aircraft parts, sub-assemblies, major assemblies, and installations are built to type design data.
Principal Duties & Responsibilities
Perform inspection duties utilizing engineering drawings and orders, route cards, inspection travelers, work instructions, technical specifications, QA procedures and instructions, and other related documents
Perform preliminary and progressive inspections of aircraft structure and systems, verify functional operation, final inspections, inspect for FOD and verify paperwork. Witness, verify and document specified manufacturing process steps
Perform conformity/first article inspections to ensure compliance with FAA approved procedures
Ensure the proper use and storage of area tools and equipment
Conduct work in a manner that enhances own/other employees health and safety, product safety and promotes risk reduction; participate openly in safety-related event investigations, and immediately report workplace hazards and make suggestions for control; cooperate and contribute toward the overall success of the Safety program at the local level.
Additional Functions:
Provide technical support to manufacturing personnel.
Perform area inspections to ensure compliance with applicable standards and specifications.
Participate in continuous improvement activities.
Perform other duties as assigned.
Education & Experience Requirements
High School degree or GED.
Completion of formal inspection training program within 90 days of assignment.
One (1) year quality inspection experience or two years GAC manufacturing experience.
Two (2) years manufacturing experience or equivalent aerospace experience preferred.
What We Offer:
STS Technical Services works with the largest names in the aviation industry, offering hundreds of career opportunities across the United States. With over two decades of experience, we soar in our commitment to excellence and professionalism. We proudly offer competitive rates, direct deposits, medical insurance, cash advances, and referral bonuses.
If you would like to speak with an Aviation Recruitment Professional directly, call 1-800-359-4787. Our job placement services are always free, and we are open seven days a week. Reach out at any time! Thanks so much for your interest in working with STS AeroStaff Services, and we look forward to speaking with you soon.