Aircraft Quality Control Inspectors
Aircraft Quality Control Inspectors
STS Technincal Services
--- STS Technical Services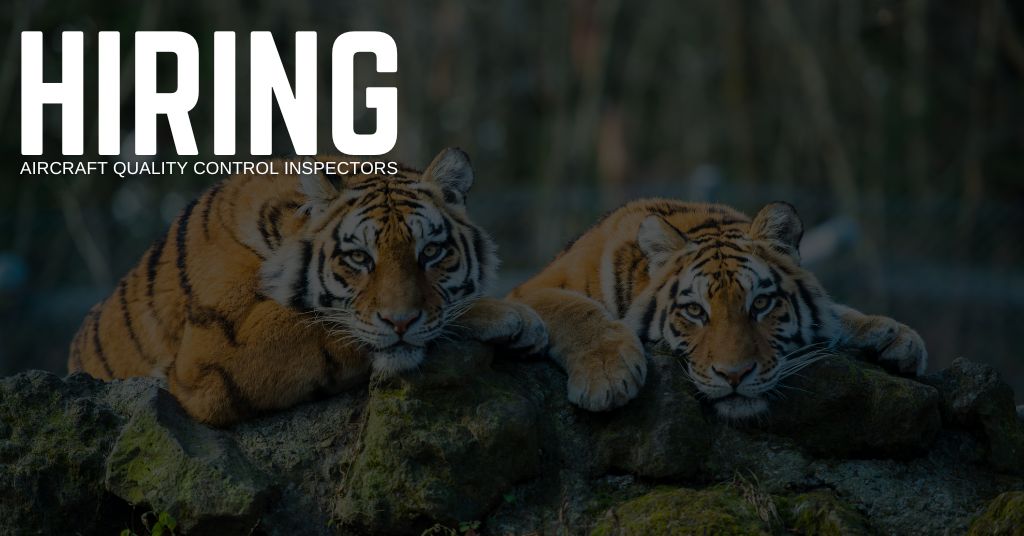 Tank Tigers, an STS Aviation Group Company, is hiring Aircraft Quality Control Inspectors in Waco, Texas.
Nature of Work:
Reports to VP of Quality;
Work in, on, and around aircraft undergoing maintenance or alteration in hangar facility and on ramp;
Potentially high stress environment;
Some travel may be required.
General Responsibilities:
Coordinating with Production supervisory personnel to determine daily priorities.
Provide and document On the Job Training (OJT) to Inspection Personnel and maintenance personnel as needed.
Performing receiving inspection functions as authorized by the Director of Quality.
Performing incoming and preliminary inspections.
Performing in-progress and final inspections.
Ensuring the Shift Turnover Report, clearly communicates any pertinent information and maintains communication and continuity and are completed post shift (all shifts) and filed daily.
Initiates Suspect Unapproved Parts reports as required.
Initiate Service Difficulty Reports as required.
Perform in process audits as required.
Perform internal audits as required.
Perform other duties as required by Director of Quality.
Qualifications:
High School Diploma; Some College preferred.
Must be certificated under 14 CFR part 65.
Must have a minimum of 4 years Aviation Inspection experience.
Must be thoroughly familiar with the applicable regulations and proficient in the use of the various inspection methods, techniques, practices, aids, equipment, and tools appropriate for the work being performed.
Must Speak, Understand, Read and Write English.
Strong attention to detail.
Good verbal and written communication skills.
Professional personal presentation.
Customer service orientation.
Detail oriented.
Initiative to learn and expand current office skills.
Reliability and dependable.
High level of attention to detail.
Objective problem solving skills.
High degree of integrity.
Excellent communication, organization and customer service skills.
Excellent follow through/follow up skills.
Ability to build relationships within the company effectively and maintain good working relationships with all departments and employees.
Organizational Skills.
Excellent communication skills.
Classification:
What We Offer:
Tank Tigers, an STS Aviation Group Company, is the newest brand under the STS Aviation Group umbrella. Our company focuses on delivering complete aircraft fuel system services to clients all over with world.
If you would like to speak with a Recruitment Professional directly to learn more about benefits, job specifics, our company, etc…, please call 1-800-359-4787 ext 9176. STS' career placement services are always free, and we are open seven days a week. Reach out at any time!
Thanks so much for your interest in working with Tank Tigers, an STS Aviation Group company, and we look forward to hearing from you soon.
#ZR