Aircraft Quality Engineers
Aircraft Quality Engineers
STS
--- Apple Aviation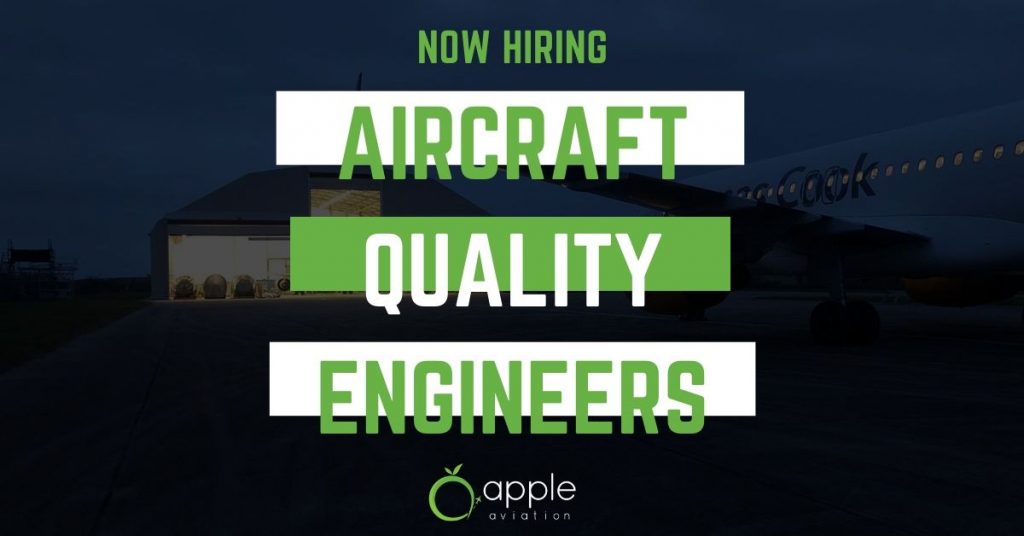 Apple Aviation is hiring Aircraft Quality Engineers in Birmingham, England.
Aircraft Quality Engineer Overview:
The Aircraft Quality Engineer will report to the Head of Compliance and Safety. The role will be to ensure all aircraft and component maintenance is in compliance with regulatory requirements and is conducted in accordance with company procedure manuals and safety policies. The candidate we select will be responsible for maintaining the integrity of the internal audit program. He / she will track and record responses and closure actions to external audit findings. Reports must meet the full satisfaction of the Head of Compliance and Safety.
Looking for Someone with Extensive Knowledge in the Following:
Compliance with existing Part 145 and national regulations and associated audit schemes
Knowledge of AS9100 would be a distinct advantage
Fully conversant with changes to regulations
Implementation and execution of a Part 145 audit program
Quality & Safety audits, scheduled and unscheduled
All aspects of maintenance activities, including subcontracted services and associated audit requirements
Reporting of Mandatory, routine and non-routine findings
Root cause analysis and practical approach to solution design, corrective and preventative actions
Part 145 license and approvals process and regulatory requirements to include competency assessment and continuation training
Detailed knowledge of cross border transactions and requirements for certification and release to service
Qualifications You'll Need:
Detailed knowledge of EASA Part 145 and its practical application
Experience of AS9100 would be a distinct advantage (saying it again because it's important)
Received formal aviation engineering training
Received appropriate training in Human Factors (HF) and have detailed awareness of the requirements for Fuel Tank Safety (FTS) and Electrical Wiring Interconnection Systems (EWIS)
Previous Auditor experience in aviation
Eligible to qualify for and hold UK airside security passes, as per DFT regulations.
Detailed understanding of the national and cross border engineering authorization process
Proficient IT skills in particular Microsoft Office (Word / Excel / PowerPoint)
Benefits & Other Information:
This full-time role will be based at our wide-body aircraft maintenance facility in Birmingham, England. There will be occasional travel to and from UK facilities as well as overseas operational hubs.
A full benefits package is provided. If you would like to learn more about that package, please call +44 (0) 1928 714547.
Thanks for taking the time, and we look forward to working with you soon.