Aircraft Structures Mechanics
Aircraft Structures Mechanics
STS
--- STS Technical Services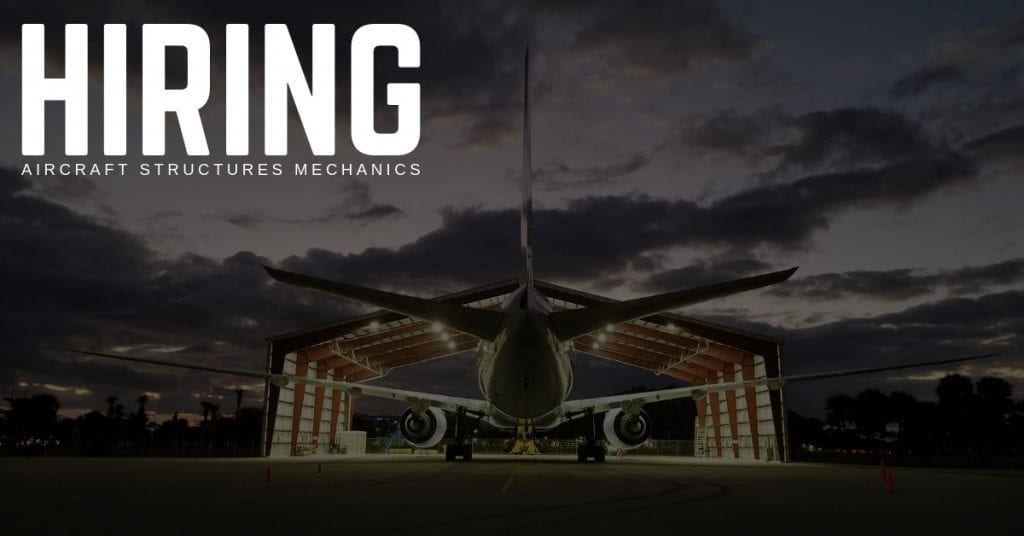 STS Technical Services is hiring Aircraft Structures Mechanics in Belle Vernon, Pennsylvania!
A Structures Technician inspects airframe and airframe related structural components and identifies if any problems, such as corrosion or damage is present. The Structures Technician then develops a plan for correcting the problem. A Structures Technician also develops and installs system components that are part of aircraft systems.
Essential Duties & Responsibilities:
Coordinate work with that of engineers, technicians, and other aircraft maintenance personnel.
Keep accurate records of maintenance and repair work.
Assesses maintenance/repair requirements for airframe components and assemblies using technical manuals, service bulletins and other approved data.
Require to be able to analyze and develop solutions to complex aircraft problems, such as metal, fiberglass, plastic, bonded honeycomb, and composite structural components.
Qualifications:
A&P License Preferred
Knowledge of equipment and tools, including their uses, repair, and maintenance.
Knowledge of maintenance manuals and other specifications to determine the method of repairing or replacing malfunctioning or damage components.
Knowledge of sheet metal layout techniques, corrosion identification, cleaning of metals, and application of protective coatings.
Knowledge of using technical data to support the installation process, such as wiring diagrams, technical manuals, Supplemental Type Certificated documentation, Repair Station Manual, and Federal Aviation Regulations.
Must be able to demonstrate knowledge of the use of Aircraft Maintenance Manuals and proper documentation of the work performed.
Must possess basic computer skills using the English language
What We Offer:
STS Technical Services works with the largest names in the aviation industry, offering hundreds of career opportunities across the United States. With over two decades of experience, we soar in our commitment to excellence and professionalism. We proudly offer competitive rates, direct deposits, medical insurance, cash advances, and referral bonuses.
If you would like to speak with an Aviation Recruitment Professional directly, call 1-800-359-4787. Our job placement services are always free, and we are open seven days a week. Reach out at any time! Thanks so much for your interest in working with STS AeroStaff Services, and we look forward to speaking with you soon.