Aircraft Structures Technicians
Aircraft Structures Technicians
STS
--- STS Aviation Services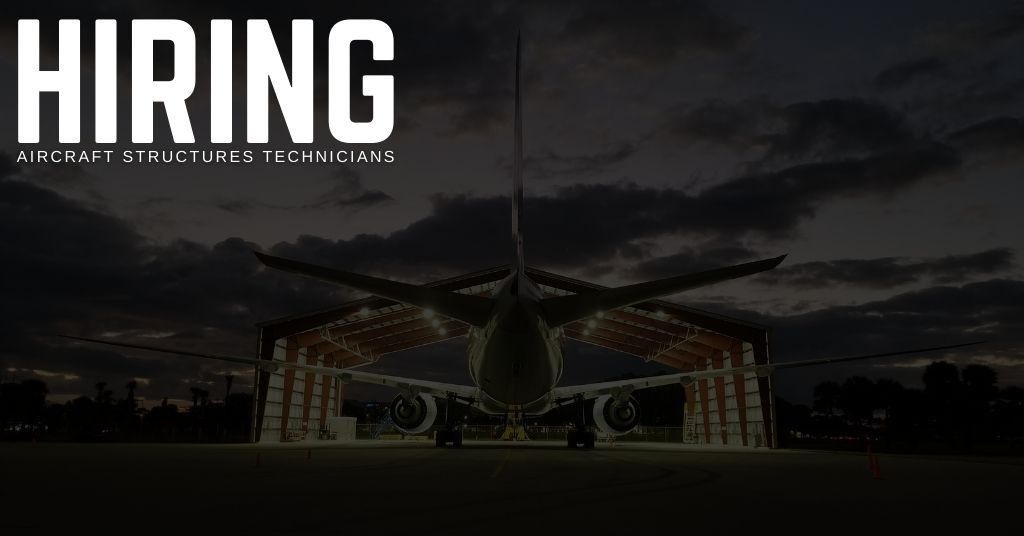 STS Aviation Services is hiring Aircraft Structures Technicians in Birmingham, United Kingdom.
Position Summary:
Do you want to be part of a long-term, high-profile aircraft modification programme?
STS Aviation Services is a leading MRO provider. We have opportunities for experienced Structures Technicians to join our high-profile bespoke aircraft modification programme, converting Boeing 737 NG aircraft into the E-7 Wedgetail. "The world's most advanced, capable and reliable Airborne Early Warning and Control (AEW&C0) platform".
This position is a full time, permanent position located at our hangar near to Birmingham Airport.
Working as part of a highly skilled team, you will have in-depth knowledge and experience of Aircraft Structures. This is a challenging and rewarding opportunity to work on a high-profile programme conducting major structural disassembly, modification and rebuild of aircraft. You will be responsible for all aspects of major structural modifications.
Job Duties:
Removal of major aircraft structural sections, whilst stress jacked.
Working to fine tolerances and high standards.
Upholding high standards of housekeeping.
Adhering to company and manufacturers procedures.
Implementing modifications from drawings and procedures.
Skills & Abilities:
Have as a minimum completed an aircraft engineering apprenticeship, or achieved the Military equivalent
Demonstrate knowledge of wiring in a production or Live aircraft environment
Ideally 5 years live aircraft and structures experience
Experience of implementing and carrying out aircraft component modifications
Experienced and capable of reading manufacturers drawings and SRMs
Be reliable and adaptable
Take full ownership and responsibility for own tasks
Provide daily updates to key stakeholders, written and verbally
Excellent interpersonal skills
Excellent organisational and communication skills
Understanding of MS Office applications
More About this Role:
To be considered for this role you must be eligible to live and work in the UK.
As described, this role will require the successful candidate to support the business with their Military Programme. Therefore, you will be required to undertake security clearance checks and meet our qualifying criteria. This will be discussed with shortlisted candidates as part of the interview process.
The successful candidate will join a fast paced, innovative and dynamic business at an exciting time. You can expect a Competitive Salary, Company Pension Scheme, 4x Life Assurance, Free Parking, Subsidised Canteen and other exclusive employee benefits.