Aircraft Support Mechanics
Aircraft Support Mechanics
STS
--- STS Technical Services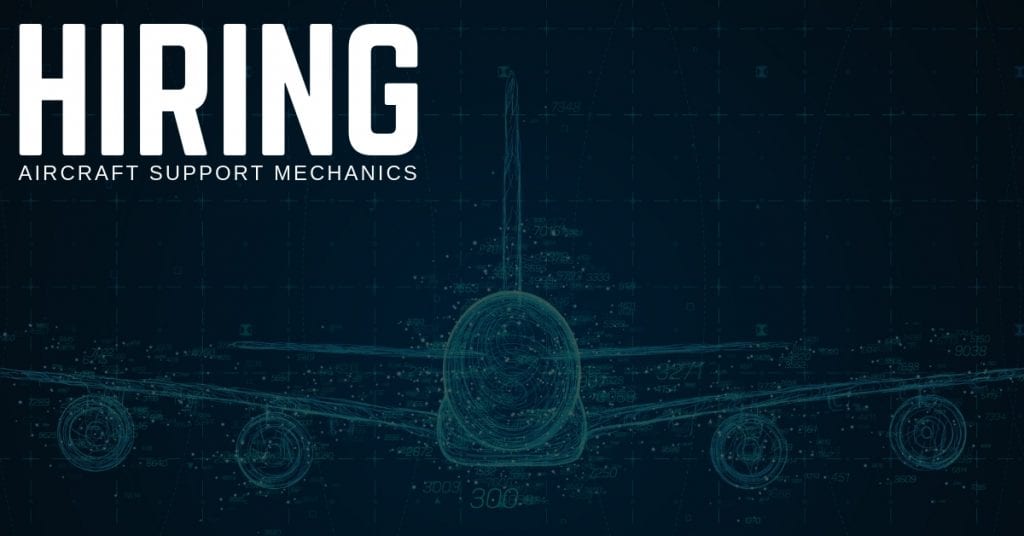 STS Technical Services is hiring Aircraft Support Mechanics in Atlanta, Georgia!
Essential Duties & Responsibilities:
The Aircraft Support Mechanic performs or assists in the disassembly, cleaning, repair, assembly, and testing of aircraft engine parts to help ensure safe, on-time completion of repairs to both company and customer fleets of engines and aircraft
This position requires the safe and compliant utilization of appropriate tools, chemicals, and equipment safely to effectively and efficiently accomplish shop/aircraft related functions
Must be able to learn all maintenance rework processes and functions that may be assigned within the shop
Must be a team player and actively participate in identifying process improvements and cost savings initiatives
Must have a working knowledge, understanding, and familiarization with approved manuals and procedures
Must have the knowledge of and ability to perform appropriate computer functions in order to provide documentation to ensure that maintenance records, parts tracking and costs are accurately recorded
Must adhere to all policies, procedures and standards. Must be a team player and actively participate in identifying process improvements and cost savings initiatives
The number one priority is safety, and as such, requires that all employees practice safety conscious behaviors in all operational processes and procedures
Qualifications:
Must be able to read and write English and be able to comprehend and apply information contained in technical manuals
Requires high school diploma or equivalent. Should have at least six months of acceptable mechanical experience or appropriate technical training
Candidates who have graduated from high school with a vocational diploma or other diploma that includes a minimum of six (6# units of study #2-3 years) in a major vocational field will be considered
The acceptable vocational fields are: automotive, sheet metal and electrical/electronics
To be considered based on high school vocational qualifications candidates must provide copies of their high school transcripts listing courses, grades and credit
Must possess basic understanding of mechanical, electrical, hydraulic and pneumatic disciplines as they apply to aircraft systems
Must be willing to work rotating or fixed shifts, including weekends and holidays as assigned. Must achieve a satisfactory score on the mechanical aptitude test which is structured to determine the ability to perform essential job functions
What We Offer:
STS Technical Services works with the largest names in the aviation industry, offering hundreds of career opportunities across the United States. With over two decades of experience, we soar in our commitment to excellence and professionalism. We proudly offer competitive rates, direct deposits, medical insurance, cash advances, and referral bonuses.
If you would like to speak with an Aviation Recruitment Professional directly, call 1-800-359-4787. Our job placement services are always free, and we are open seven days a week. Reach out at any time! Thanks so much for your interest in working with STS Technical Services, and we look forward to speaking with you soon.