A&P Inspectors
STS
--- STS Technical Services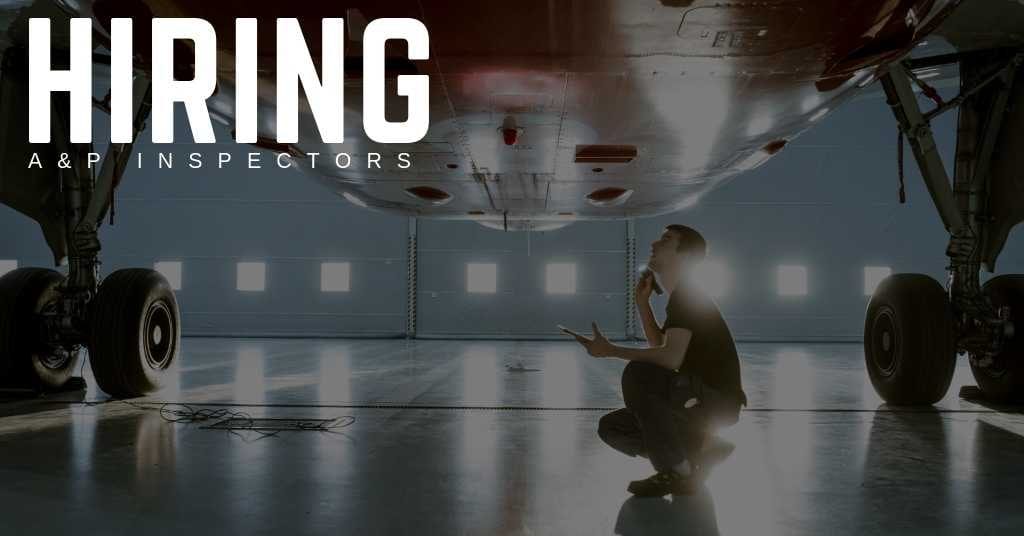 STS Technical Services is hiring A&P Inspectors in Augusta, Georgia.
Duties & Responsibilities:
The A&P Inspector ensures the airworthiness of customer aircraft and ensures that regulatory and company requirements are met.
Maintains proper communication and coordination between Production and Inspection personnel to deliver the customer's product on time, in accordance with FAA regulations and company policies/procedures.
Complies with all applicable Federal Aviation Regulations (FARs), Quality Procedures (QPs), and local work instructions.
Accomplishes his/her duties while maintaining a positive outlook and pleasant manner.
The A&P Inspector is considered Directly in Charge of Maintenance as defined in 14 CFR Part 145.
Inspects all types of aircraft (including engines, electrical instruments, structures, controls, environmental control systems, landing gear, accessories, etc.) before, during, and after maintenance to ensure compliance with FAA regulations, production approval holder and military specifications, service bulletins, and airworthiness directives.
Determines the serviceability of aircraft systems, parts, and components using precision measuring guides, gauges, instruments, measuring devices, magnification, and non-destructive testing (if appropriately certified).
Monitors work in progress to ensure proper paperwork, procedures, techniques, and methods as prescribed by maintenance manuals, overhaul manuals, approved engineering documents, and other FAA approved data are used.
Researches logbooks, and prepares logbook entries and sign-offs for approval for Return to Service (RTS).
RTS any article that is maintained or altered by the facility, and if applicable, certify (in the appropriate records) that the article is airworthy with respect to the work performed.
Approves aircraft for return to service upon completion of maintenance and/or alteration.
Reports conditions adversely affecting the airworthiness of an article under repair or alteration to the Quality Leader.
In addition to normal duties, appropriately certificated and qualified personnel accomplish Non-Destructive Testing (NDT) within the scope of their authorization in accordance with applicable technical data.
Travels off-site to customer aircraft to support "road trips" for Part 91/135/121 operators.
Qualifications:
Performs other duties as required by the department.
Position Requirements High school diploma or equivalent.
A valid FAA Airframe and Powerplant certificate required. Must be appropriately certificated in accordance with 14 CFR Part 65.
Three or more years experience in an Aviation Production related position working on corporate aircraft required (A&P Mechanic, Avionics Installer, Sheet Metal Mechanic, etc) .
Demonstrated technical ability on specific airframes and engines in the areas of inspections, maintenance, preventive maintenance, alterations, and repairs.
Demonstrated ability to locate and apply FAA regulations, Advisory Circulars, Orders, Notices etc.
Demonstrated ability to prioritize and plan work activities in an organized manner.
Must have good interpersonal and verbal skills in order to communicate with customers and employees.
Benefits:
STS Technical Services offers direct deposits / electric payroll, an awesome medical insurance program, cash advances, and the opportunity to refer a friend for compensation.
Have questions? Give us a call at 1-800-359-4787.
Thanks for taking the time, and we look forward to hearing from you soon.