A&P Mechanics – Aircraft Customization
A&P Mechanics – Aircraft Customization
STS
--- STS Technical Services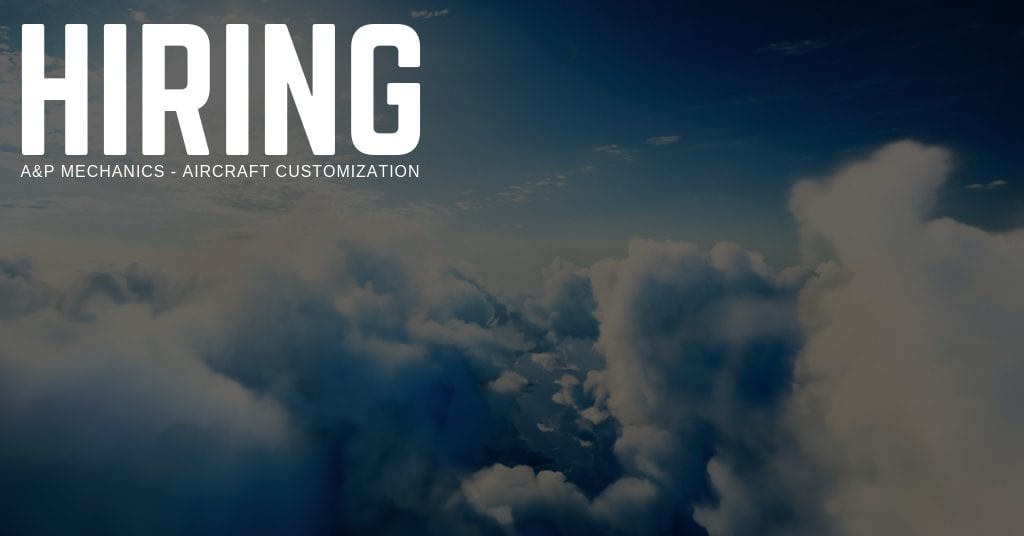 STS Technical Services is hiring A&P Mechanics – Aircraft Customization in Piney Flats, Tennessee.
Job Duties:
Installation of Bell, AA, and other aftermarket kits
Performing major and minor repairs and alterations to aircraft structure, to include sheet metal, composite repairs, and fabrications
Fabrication of mounting provisions for avionics installations Other duties as assigned
Demonstrate safe work habits and always wear proper PPE
Qualifications:
A&P certificate
High school diploma or GED Preferred
5+ years of related experience, to include prior maintenance on rotorcraft mechanical systems
Previous experience with mechanical work, aircraft sheet metal, composite repairs, or similar work.
Ability to read and understand installation instructions, maintenance manuals and blueprints.
Ability to follow written and verbal instructions.
Ability to measure, drill and modify aircraft structures without causing damage to structure or underlying components. Ability to work as a team member to ensure quality and timely completions of aircraft to meet schedule.
Must work overtime as required.
Must purchase own tools required for the jobs assigned
Benefits:
STS Technical Services offers direct deposits / electric payroll, an awesome medical insurance program, cash advances, and the opportunity to refer a friend for compensation.
We know it takes great people to do great work, so if you're interested in joining the STS Technical Services' family, we encourage you to apply on this page. Have questions? Give us a call at 1-800-359-4787.
Thanks for taking the time, and we look forward to hearing from you soon.