A&P Mechanics
STS
--- Website STS Technical Services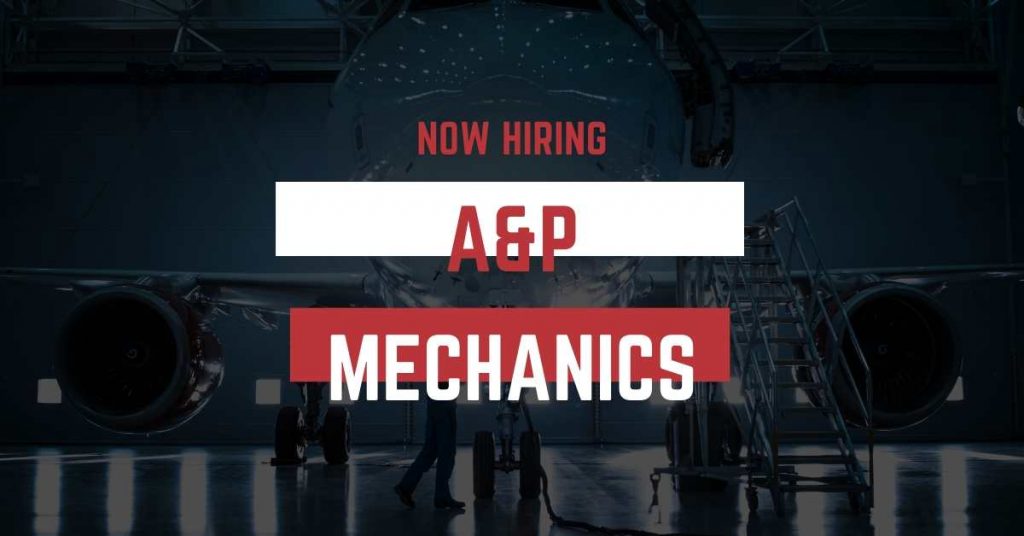 STS Technical Services is hiring A&P Mechanics in Albuquerque, New Mexico.
Hiring Note: A&Ps will work a 20 days on and 10 days off with hotels and travel paid for.
In the 20 days on, contractors will receive 1 day of PTO a week
The 10 days they are off,  our client will pay them to be on standby (Our client has 2 Maintenance Floaters in Albuquerque that will be used as the first line of defense if they need someone to fill in, so they probably won't be called on often, but should be available if needed in those 10 days off)
Client pays for hotel, so contractors will be paid per diem for meals and incidentals, but not lodging ($55/day) and contractors will have their own hotel rooms.
Our client will also cover flights to training, as well as flights home during their breaks as long as it is within the continental US.
Good To Know:
Mechanics will work in teams of 3-7 on each aircraft.
Client currently has 4 planes in rotation. (2 in Australia, 1 in California, 1 in Albuquerque. Currently plan to bring planes home from Australia, but could leave 1 AC there)
International work in Southern Hemisphere during the northern winter is a possibility
Company operates year round with the heaviest A&P work needed during the contract MAP (Mandatory Availability Period). For example, the 2017 MAP was April 4th to November 28th. This time range can fluctuate and is totally dependent on contracts and requirements.

During the MAP period you can expect to be outside during the hours of sunrise to sunset, during the hottest times of the year. During this time period you can be expected to do anything from helping to load retardant, wiping down struts, cleaning windows, servicing lav's, to hurry up and wait. Regular scheduled maintenance will take place during the "off duty hours" which will be from sunset to sunrise.

Maintenance Manager is also open to speak with candidates who would like to get more information on the job and what a day in this role typically looks like.
Essential Duties & Responsibilities:
Daily Aircraft Maintenance
Service Checks
Line Checks
Perform preventative maintenance
All systems troubleshooting and repair
Lav servicing
Fueling
Loading Retardant
Accomplish daily paperwork properly
Log book entries
Parts requisitions
Parts Tags
Daily text messages for flights, end of day, and MX reporting
Work closely with all maintenance team members and all company employees
Maintain open communication with all flight crew members
Understand, employ and work with all pertinent aircraft data
Can think and work "outside the box" while maintaining safety and airworthiness
Travel the western states during MAP period
Drive and operate a truck towing a 27 ft trailer
Fly onboard the airplane during repositioning flights
Offer guidance and direction to other maintenance members
Must be able to lead and/or follow as work and circumstances dictate
be financially responsible in all company and personal matters
Independently identify tasks that need to be accomplished and accomplish them
Ensure all work areas are maintained, orderly and clean
Ensure all tooling and equipment are probably maintained, clean and stored after each use
They will be exposed to fertilizer mixed with the fire retardant which could cause skin drying and irritations. Any mechanics with past skin issues need not apply
Tools: basic ride-on tools. Screwdrivers, ¼" and 3/8" drive sockets, allen wrenches, speed handle, etc.
Qualifications:
A&Ps must have a valid and current A&P license
Passport is not required, but they may need to obtain one after hire
Mechanics needs to have solid heavy A&P maintenance on large wide body aircraft. DC-10 and KC-10 experience is highly preferred. 
Line Maintenance on heavy/wide body AC is also preferred
Need to have clean motor vehicle record and clean background. They will be traveling to military bases and to Canada as needed.
Must be capable of working with and from various equipment, stands, ladders, boom lifts, scissor lifts, tugs, etc.
Able to work outdoors for long periods all times of year
Pass a 10 year background/criminal/DMV check and drug alcohol testing
Must have excellent written and verbal communication skills
Must be willing and capable to travel
Computer literate, including Microsoft office suite
Safety oriented
Must be able to send text messages, work with Microsoft office and adobe
Time management is extremely important
Overall worldly knowledge a plus
Necessary Attributes:
Must work well under pressure and be able to meet deadlines
Has to be dependable, punctual and self motivated
Strong ability to follow established procedures and practices and follow instructions
Collaborative and must work well with a diverse group of people
Understand and respect the work environment of various fire fighting entities, be it State or Federal and work with other firefighting company's personnel as needed. Must be prepared to relocate daily, base to base, state to state.
About STS Technical Services:
STS Technical Services is a Top 100 Staffing Firm that's partnered with some of the largest names in the aerospace, manufacturing, defense and industrial industries.
Our professional recruitment teams put talented individuals to work at client locations all over the world, and we have hundreds of exciting career opportunities for you to explore!
If you want to speak to a Recruiting Professional directly, call 1-800-359-4787.
STS Technical Services is an equal opportunity employer.