A&P Mechanics
STS
--- STS Technical Services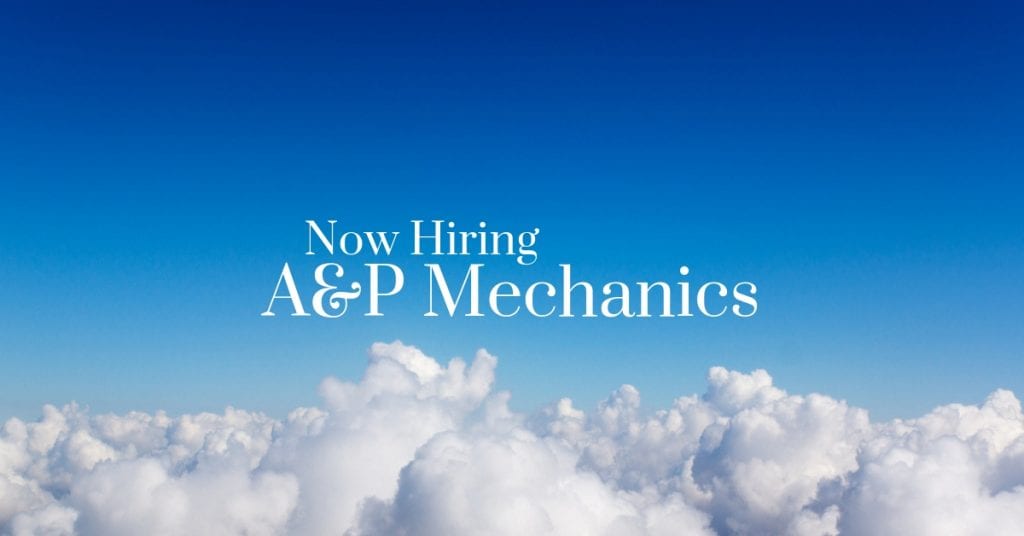 STS Technical Services is hiring A&P Mechanics in Delnad, Florida!
Job Description:
Inspect, test, repair, maintain, and service aircraft.
Read and interpret aircraft maintenance manuals and specifications to determine feasibility and method of repairing or replacing malfunctioning or damaged components
Modify aircraft structures, systems, or components, following drawings, engineering orders and technical publications
Perform visual inspections during assembly of part and after repair or installation of component.
Perform operational checks after maintenance is performed to ensure proper operation.
Examine, inspect and troubleshoot engine or other components for cracks, breaks, or leaks
Disassemble and inspect parts for wear, warping, or other defects
Assemble and install electrical, plumbing, mechanical, hydraulic, and structural components and accessories, using hand tools and power tools.
Adjust, align, and calibrate aircraft systems, using hand tools, gauges, and test equipment
Test engine and system operations, using testing equipment
Service and maintain aircraft systems.
Perform maintenance IAW FAA approved technical data
Research FAA technical data to locate applicable data relevant to assigned tasks
Other duties may be assigned
A&P Mechanic Job Requirements:
FAA Airframe and Powerplant license
Must have 3-5 years experience within commercial aviation
Must be able to read and write English and be able to comprehend and apply information contained in technical manuals
Must be able to document maintenance performed on required forms
Knowledge of design techniques, principles, tools and instruments involved in the production and use of precision technical plans, blueprints, drawings, and models
Must be able to use the FAA approved data proficiently. (i.e., IPC, AMM, OHM, SRM.)
Familiar with B737, B747, B757, B767, B777, MD88/90, DC-9 and A319/320 aircraft types and associated engines.
Practice safety conscious behaviors in all operational processes and procedures
High School Diploma or equivalent
Successfully complete a fingerprint-based Criminal History Records check prior to beginning work
Must meet the physical requirements which qualify a person to perform essential job functions including the ability to lift at least 70 pounds
Must be willing to work rotating or fixed shifts
A valid clear driver's license
Benefits:
STS Technical Services offers direct deposits / electric payroll, an awesome medical insurance program, cash advances, and the opportunity to refer a friend for compensation.
We know it takes great people to do great work, so if you're interested in joining the STS Aviation Group family, we encourage you to apply on this page. Have questions? Give us a call at 1-800-359-4787.
Thanks for taking the time, and we look forward to hearing from you soon.