A&P Mechanics
STS
--- STS Technical Services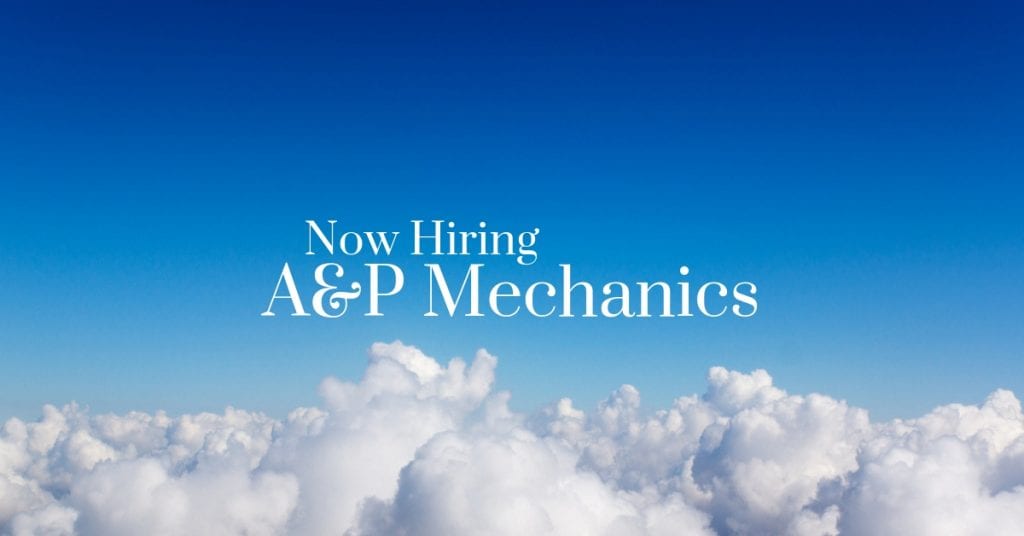 STS Technical Services is hiring A&P Mechanics in Grand Prairie, Texas.
Summary:
Comply with routine aircraft inspections, repairs, component replacement and flight test procedures. Document and record maintenance functions in an FAA approved records format.
Job Duties and Requirements:
Technician must be able to discern information from the appropriate maintenance manual, wiring diagrams, or FAA documentation to perform requested task to maintain assigned aircraft
Perform inspections, scheduled and unscheduled maintenance and troubleshoot discrepancies on rotorcraft.
Qualifications:
Air Frame and Power Plant Technicians must have a minimum of 3-5 years hands on recent experience on these different airframes: Bell models 204, 205, 206A, 206B, 206L, 212, 222, 230, 407, 412, 430,, OH-58A, OH-58C and UH-1H.
Our client operates an Airbus service center for the following models: EC120, AS350, AS355, BO105, EC135 and BK117.
Must be able to demonstrate knowledge of the use of Aircraft Maintenance Manuals and proper documentation of the work performed.
Must possess basic computer skills using the English language
Benefits:
STS Technical Services offers direct deposits / electric payroll, an awesome medical insurance program, cash advances and the opportunity to refer a friend for compensation.
We know it takes great people to do great work, and if you're interested in joining the STS Aviation Group family, we encourage you to apply on this page. Have questions? Give us a call at 1-800-359-4787.
Thanks for taking the time, and we look forward to hearing from you soon.