A&P Mechanics
STS
--- STS Technical Services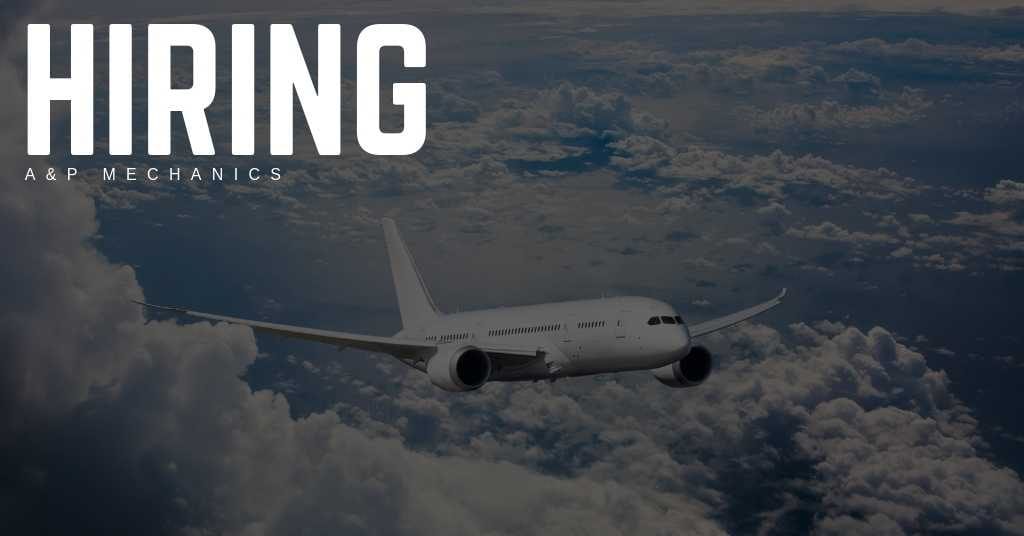 STS Technical Services is hiring A&P Mechanics in Savannah, Georgia.
Job Summary
The Aircraft Technician I, under close supervision, performs or assists with inspection, maintenance, and repair of basic aircraft systems and structures.
Duties and Responsibilities:
Communicate as required to receive and understand work assignments.
Perform basic aircraft inspections, repairs, and modifications under close supervision.
Assist with movement of aircraft as required.
Properly complete CMP cards, work order sign-offs, and other paper work in a timely manner.
Ensure that all work accomplished meets quality standards and specifications.
Properly identify (tag) customer property and equipment.
Store aircraft components and other customer property securely and safely.
Follow standard operating procedures when operating ground support equipment (external power carts, hydraulic power units, hydraulic lift platforms, forklifts, compressed gas cylinders, etc.)
Ensure all customer property is properly protected.
Use material tracking system to create parts demand, and to charge labor to Work Orders, items, and squawks.
Properly collect and dispose of waste fuel, oil, hydraulic and de-icing fluids, and solvent rags.
Apply 6S and Lean Initiatives to keep shops, hangars, and aircraft work areas clean and uncluttered.
Properly use and maintain company-provided tools and equipment. Return items to designated storage area after use.
Comply with safety rules and procedures.
Use protective equipment as required. and be alert for unsafe conditions.
Address and report unsafe conditions before putting people or property at risk.
In support of aircraft certification and final phase testing, may include flight tests on aircraft as required.
Perform other duties as assigned.
Qualifications:
Must be able to work any shift
Turbine aircraft experience preferred
Repair Station experience preferred (Part 145)
Total airframe experience preferred, including hydraulics, sheet metal, composites, pneumatics, flight control surfaces and rigging, landing gear and associated components, APU's, Engine R/R, fuel systems, etc.
Fly by wire experience a plus
Line maintenance, depot level maintenance, scheduled and unscheduled check maintenance preferred.
Business/Corporate Jet maintenance highly preferred.
Experience with high end cabins and related systems preferred.
Business/Corporate Jet maintenance highly preferred.
Experience with high end cabins and related systems preferred.
MUST be available to work any shift. Ability to read, write, speak, and understand the English language.
Able to climb ladders and stairs, work in small spaces and restricted areas, and lift up to 40 pounds.
Must be able to use computer.
High School Diploma or GED required.
FAA Airframe and Powerplant certificate or 2 years of aviation maintenance experience.
Valid Driver's License required.
Benefits:
STS Technical Services offers direct deposits / electric payroll, an awesome medical insurance program, cash advances, and the opportunity to refer a friend for compensation.
We know it takes great people to do great work, so if you're interested in joining the STS Aviation Group family, we encourage you to apply on this page. Have questions? Give us a call at 1-800-359-4787.
Thanks for taking the time, and we look forward to hearing from you soon.