A&P Structures Mechanics
STS
--- STS Technical Services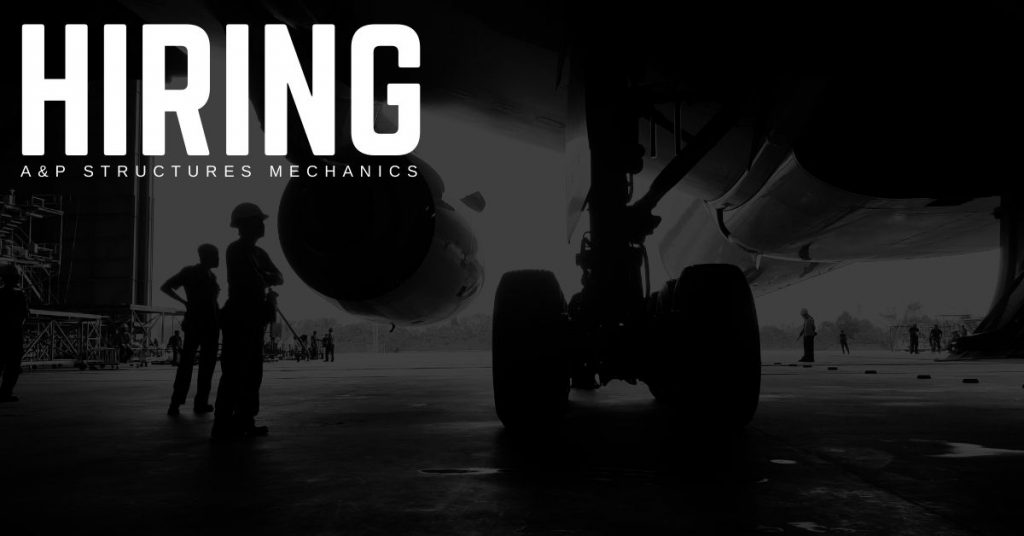 STS Technical Services is hiring A&P Structures Mechanics in Fort Lauderdale, Florida!
Job Duties:
erforms routine inspections or special maintenance to prevent failures of aircraft mechanical systems and components; performs complete operations checks on hydraulic systems, pneumatic systems, plumbing, precision assemblies, rigging and controls, etc.
Determines when a component should be repaired or replaced; decides upon necessary repair scheme, quantity and type of parts needed to accomplish proper repair; secures necessary parts from Stores or departmental supplies.
Repairs, reworks, and modifies worn or defective assemblies, making alterations or changes to units when necessary.
Follows approved maintenance procedures for subject component or system, consulting internal procedures that have been FAA approved, original equipment manufacturer's (OEM's) technical data, and work package instructions.
Consults the Maintenance Lead if technical assistance is needed during the repair process.
Inspects completed work before sign off to identify any needed rework; performs rework; ensures that repaired components meet prescribed standards and tolerances.
Performs serviceability tests on repaired components/systems using test equipment specified by the original equipment manufacturer.
Completes work package documentation by signing/stamping after finishing all designated operations.
Submits completed/in-progress work to Maintenance Lead for review; submits to Quality Assurance for final/in-progress inspection and re-certification of airworthiness.
Provides supervisor with performance statistics and other operational data, as requested.
Properly accounts for time and materials used in all inspection and maintenance activities.
Comply with repair station procedures (RSM /QCM) and company policies (SOP) when performing aircraft or component maintenance.
Benefits:
STS Technical Services offers direct deposits / electric payroll, an awesome medical insurance program, cash advances, and the opportunity to refer a friend for compensation.
We know it takes great people to do great work, so if you're interested in joining the STS Aviation Group family, we encourage you to apply on this page. Have questions? Give us a call at 1-800-359-4787.
Thanks for taking the time, and we look forward to hearing from you soon.