Assistant Aircraft Maintenance Managers
Assistant Aircraft Maintenance Managers
STS Technincal Services
--- Website STS Line Maintenance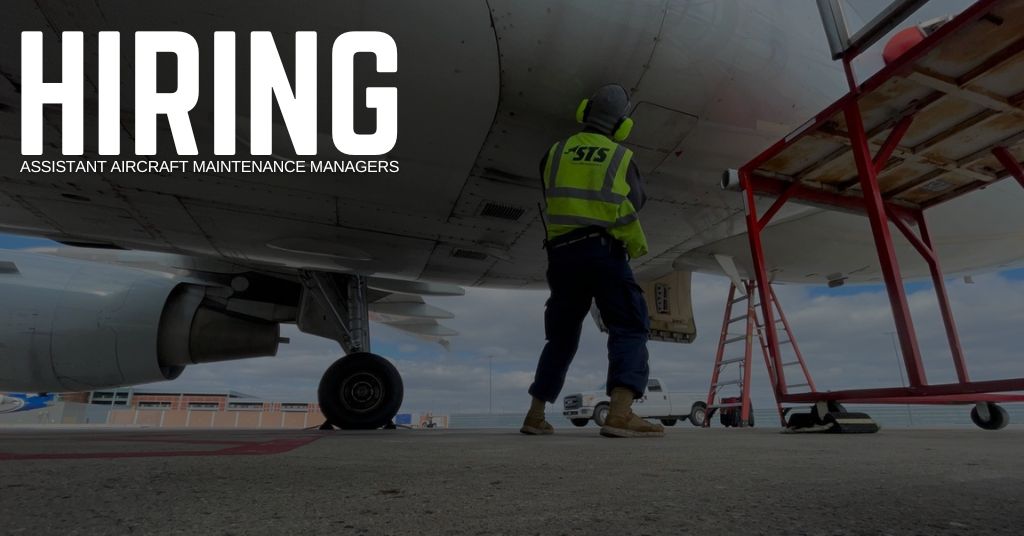 STS Line Maintenance is hiring Assistant Aircraft Maintenance Managers in Orlando, Florida.
Hiring Note: All candidates must currently be authorized to work in the United States.
Position Overview:
Line Maintenance is looking for highly motivated Aircraft Maintenance Professionals to help us grow our line maintenance station in Orlando, FL. The Assistant Line Station Manager supports the daily needs of the maintenance operations for our customers and ensures an outstanding experience by providing top-level service.
STS Line Maintenance is one of the largest line maintenance support providers in the United States, and we pride ourselves in providing high quality and reliable aircraft maintenance support throughout our extensive, rapid-response, nation-wide network.
Work Schedule: 8 Hr shift Wed thru Sun as well as provide vacation relief for shift managers/Station Manager.
Salary Position: $115k – $120k. Eligible for quarterly bonuses up to $4k. Staff benefits.
Key Responsibilities:
Reporting directly to the station manager, the Assistant Station Manager is responsible for ensuring the day-to-day maintenance functions, customer service, and enforcement of company policies and procedures exceed station manager's expectations. Responsible for stations overall operating performance during the absence of the station manager.
Provides the leadership and guidance to all maintenance personnel on behalf of Station Manager to ensure that the established objectives of the company for safety, service excellence, operational performance and financial management are met.
Continually strives to increase the competitive edge in quality, productivity, timeliness and employee relations.
Requests assistance from and directs any STS resources as needed to return customers aircraft to service safely and in a timely manner.
Manages work shifts, vacation, and recurrent training to ensure adequate coverage as required.
Effectively communicates maintenance, logistics, quality, safety and environmental issues to station manager when necessary.
Coordinates and/or approves local operating and personnel actions, policies and procedures within the generalized framework of overall corporate guidelines
Ensures adherence to established standards of individual performances and site discipline.
Will provide supervision including problem resolution, coordination and status of team's activities.
Develops and implements work processes, standards, and policies for work conducted by technicians to ensure high levels of production and regulatory compliance.
Responsible for serviceability/unserviceability of all company owned and customer provided tooling, equipment and GSE. Focus on STS policies regarding calibrated tooling. Ensures GSE resources are maintained, repaired, and available to team members.
Collaborates with station manager in authoring employee 90 day and annual performance reviews.
Performs other duties and responsibilities as required.
Qualifications:
Minimum 5 years of Part 121 line maintenance experience required.
Minimum 3 years of operational leadership in the field of aviation maintenance required.
Associates degree in aviation maintenance/engineering preferred.
Experience in use of Trax software strongly preferred.
Fluent in the use of the MS office suite.
Rate Of Pay:
Rate of pay is determined by previous experience, and salary will range between $115-$120k. Yearly raises are available on evaluation.  Quarterly Performance Bonuses are also available, up to $4000 per quarter.
Benefits:
Full Time: PTO, Health Insurance, 401K.   No Benefits for Part Time.
About STS Line Maintenance:
STS Line Maintenance operates 41 line maintenance stations throughout the United States, Bahamas, United Kingdom and France.
At each of these stations, our team(s) offer a full range of support services, FAA / DER engineering assistance, AOG response teams and enhanced reliability through rapid response times. Skilled mechanics stand ready to handle RON maintenance, turnaround checks, non-routine discrepancy reports and ground equipment maintenance via scheduled or on-call action.
To learn more about STS Line Maintenance and what makes it the company with "Solutions to Keep You Flying," please visit www.stsaviationgroup.com or call 1-800-359-4787 ext. 9176.
#ZR