Assistant Project Cost Engineer (Trainee)
2023-05-01
2023-05-01
USD
00.00
HOUR
Assistant Project Cost Engineer (Trainee)
STS Technincal Services
--- STS Aviation Services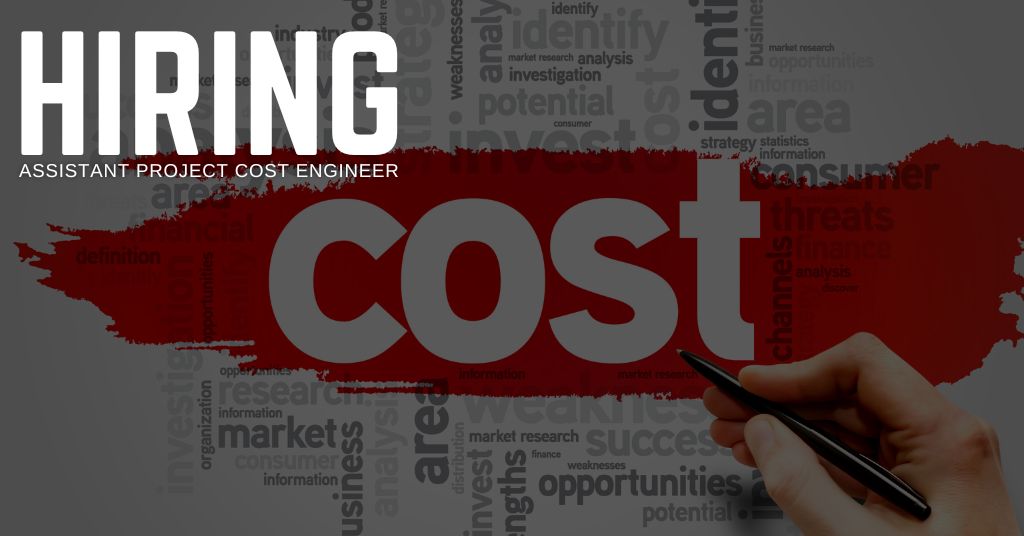 STS Aviation Services is hiring an Assistant Project Cost Engineer (Trainee) in Birmingham, United Kingdom.
Hiring Note: All candidates must have the right to work in the United Kingdom.
Position Summary:
STS is hiring a Trainee/Assistant Cost Engineer to work out of its state-of-the-art facility in Birmingham, United Kingdom. This is a great opportunity for someone that has a desire to join a progressive function or is looking to contribute and increase their breadth of skill and knowledge.
Key Competencies and Underpinning Knowledge:
Some working knowledge of financial systems.
Some understanding of the inter-relationship between time, cost and commercial aspects of the project life cycle.
Microsoft Office
Some experience in the use of Finance Project modules.
Candidates need to be able to demonstrate the following:
As a Trainee/ Assistant, the successful candidate will be able to demonstrate the aptitude and capability to want to develop as a Project Controls Cost Engineer. As such the objectives will be set to develop skills that will facilitate the following key-role requirements and responsibilities.
A confident and professional manner, coupled with excellent communication skills, with clients and colleagues alike, to ensure clarity in all situations and to effectively influence.
An analytical thinker, you'll also be able to show initiative and examples of creativity.
Self-motivated and able to work well on your own initiative.
Highly organised and able to prioritise.
Ability to collaborate and build relationships across functional teams.
Ability to work well under pressure and proven ability to deliver to deadlines.
Responsibilities:
The focus of this role will be to work with the Programme Team to manage project costs and their integration with the management of risk, change and the schedules in accordance with company standards and processes.
Assist with the controlling, monitoring, analysing and reporting of cost related aspects for designated projects within a Portfolio.
Assist in development of and use of Project Control Structures (CBS, OBS, WBS etc.).
Understand the basis of the estimate.
Ensure all cost and contract transactions on a project are understood and reported accurately.
Ensure all variances to the cost baseline are communicated in a timely manner.
Ensure the necessary cost management interface is in place with Finance and ensure regular communications.
An understanding of the change process, understanding the reasons for factors influencing each change to the project's cost baseline.
Liaise with Project team members and contractors with regards to progress and financial forecasting.
Update the Cost Tool to comply with Project Reporting Cycles.
Assist in contributing to progress meetings as required in support of the Programme Team
Contribute to lessons learnt process at project close out.
Contribute to and attend a range of meetings as required.
Skills & Experience:
High level of numeracy and excellent analytical skills and relevant finance experience would be beneficial.
Experience in Project Controls and/or Project Delivery, preferably in a highly regulated environment would be beneficial.
MS Office skills such as Word, Excel and PowerPoint.
Self-motivated with good interpersonal skills working in a team environment.
Good attention to detail with good time management skills.
Excellent communication and presentation skills.
Able to use initiative.
Ability to work flexibly within the demands of the project.
Understand the inter-relationship between time, cost and commercial aspects of the project life cycle.
This role will require UK security clearance and offers of employment will be dependent on obtaining the relevant level of clearance.
MRP145 Training Requirements:
Initial Human Factors; Continuation Training Human Factors
Initial SFAR phase 1&2; Continuation Training SFAR phase 1&2
Initial EWIS group 5; Continuation Training EWIS group 5
ETOPS
RVSM
About STS Aviation Services:
STS Aviation Services operates three state-of-the-art aircraft hangars, two interior modification facilities and more than 40 line maintenance stations both stateside and abroad. These facilities, and the expert personnel that call each home, fuel the company's drive to seamlessly blend a growing portfolio of MRO services to deliver all-encompassing aircraft maintenance, engineering and modification solutions to the global aviation industry.
To learn more about STS Aviation Services and what makes it the company with "Solutions to Keep You Flying," please visit www.stsaviationgroup.com or call 1-800-800-2400.
#ZR