Aviation Buyers
STS
--- STS Technical Services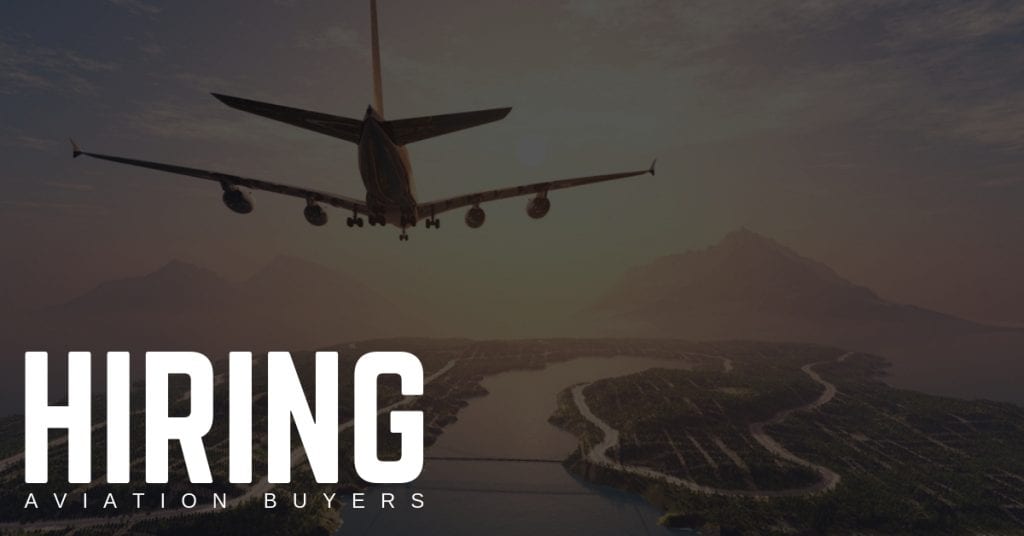 STS Technical Services is hiring Aviation Buyers in Goodyear, Arizona.
Job Summary:
Performs purchasing and sourcing functions for maintenance and ground support equipment.  Ensures timely and cost effective buys in accordance with Federal Aviation Administration regulations.  Manages purchase order database and tracks orders from input to receipt.  Is the point of contact resolving any order conflicts. Provides training to employees on the use of Pentagon for purchasing.
Job Duties:
Performs purchasing duties for department as required
Procures and researches materials and services necessary to support customers and client's  requirements, at optimum efficiency and pricing
Promotes the most effective use of company funds in the acquisition of assigned items at the most favorable price consistent with quality, quantity, and specification requirements
Analyzes and evaluates quotes
Ensures approval limits are managed based on Customer Contracts and Internal spend limits
Select vendors, sources material, negotiate prices, terms, and method of shipment from approved vendors list
Researches price catalogs, illustrated parts catalog and manuals
Manages tracking and reporting of purchase orders
Performs follow-up actions and briefs management on status daily
Works with Quality Inspectors to resolve quantity and traceability issues
Process Materials on Requisition (MOR) on a daily basis from receipt in department through input of purchase orders
Identifies and corrects computer procedures as required
Performs back-up expeditor duties as required
Executes other work as directed by Materials Manager
Reconciles accounting and receiving discrepancies
Provides training on proper procedures/duties of the Purchasing Department
Expedite parts when required and handle any rejections by coordinating return shipments and obtaining return material authorizations (RMA#'s) when required
Assist in pricing for Accounting and Job costing/Billing Departments, to include purchases made when prices or terms do not agree with the purchase order
Maintains a clean and safe work environment
Maintains a good company image and vendor relations through professional business conduct
Qualifications:
Associates of Arts degree or two years equivalent procurement experience
Requires two years of purchasing experience in repair station or airline environment
Should possess the ability to negotiate terms, establish accounts and determine methods of shipment
Ability to network effectively and maintain good working relationship with all departments and employees
Proficient with current software packages such as Microsoft Word, Excel, and Outlook
Typing speed of at least 35 WPM is required
Must have good organizational skills, be able to prioritize work, accurately perform duties with constant activity in area, and pay close attention to detail
Must be self-starter requiring a minimum of supervision and perform with a degree of accuracy in the execution of job assignments
Must be able to work under pressure, relate to others and maintain flexibility with schedules of the department
Must have excellent written and verbal communication skills
Must be able to lift fifty (25) pounds
Must be able to lift, bend, stoop, twist, kneel, crouch and stand for prolonged periods of time, as well as walk extended distances
Must be able to climb stairs, ladders and/service stands
Must have normal corrected hearing and vision
Must possess a valid driver's license and ability to drive company vehicles
Benefits:
STS Technical Services offers direct deposits / electric payroll, an awesome medical insurance program, cash advances, and the opportunity to refer a friend for compensation.
We know it takes great people to do great work, so if you're interested in joining the STS Aviation Group family, we encourage you to apply on this page. Have questions? Give us a call at 1-800-359-4787.
Thanks for taking the time, and we look forward to hearing from you soon.