Aviation Quality Managers
Aviation Quality Managers
STS
--- STS Technical Services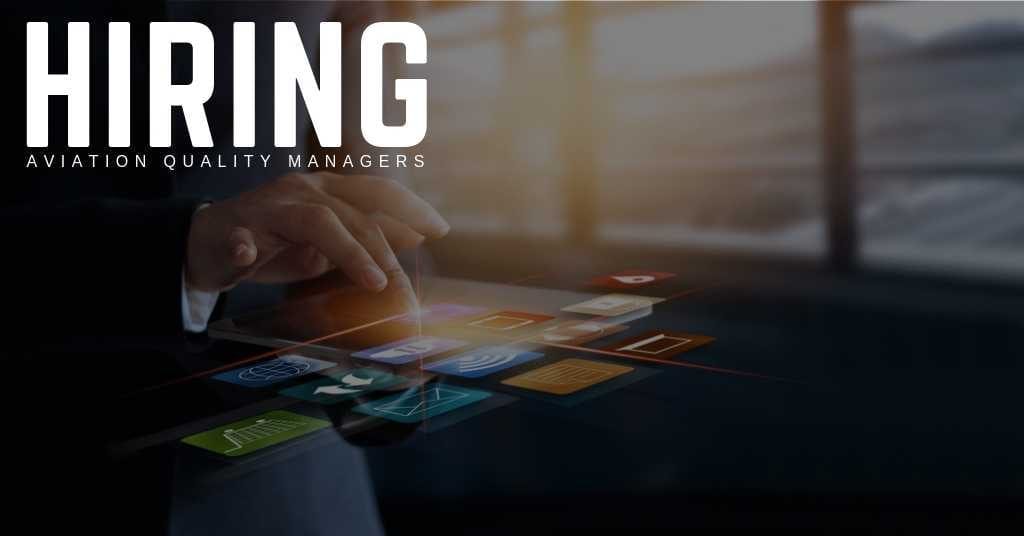 STS Technical Services is hiring Aviation Quality Managers in Houston, Texas.
Duties & Responsibilities:
 The Quality Leader reports to the General Manager (GM) for full compliance with Federal Aviation Regulations (FARs) as they apply to articles being maintained, repaired, or altered by the Repair Station.
Complies with all applicable FARs, Quality Procedures (QPs) and Local Work Instructions.
Plans, directs, and coordinates activities within the Quality Department and plans activities in conjunction with other departments.
Develops and maintains inspection standards, methods, and procedures utilized by the Repair Station to comply with applicable FARs.
Coordinates Root Cause Analysis (RCA) and Corrective Action (CA) activity with Material Leader whenever vendor performance becomes questionable or a replacement vendor is needed.
Operations Specifications and/or Capability Listings
Roster of Management, Supervisory, and Inspection Personnel
Employment Summaries for Managers, Supervisors, and Inspectors
Federal Aviation Regulations (FARs)
Technical Data Used in the Maintenance, Repair, and Alteration of Articles
Quality System and Technical Training Records
Repair Station Training Program Manual
Manages Internal and External Assessment of the Quality System.
Reports audit findings to GM for Root Cause Analysis and initiation of effective Corrective Action.
Ensures that calibration of precision test equipment is accomplished at regular intervals and maintains a record keeping system that ensures the established check periods are not exceeded.
Reviews purchasing documentation to ensure that the following Quality requirements are met:
Suppliers are Provided with Technical and Quality Requirements
Maintenance Functions are FAA Approved before Sub-Contracting Maintenance
Reviews Vendors documentation to ensure that all FAA requirements are met.
Manages final acceptance of incoming material including parts, supplies, and services performed by contract outside the facility.
Ensures that product is properly identified so that only acceptable parts and supplies are used and/or installed.
Ensures that unairworthy product is not installed in any article.
Reports Malfunctions, Failures and Defects (MFD) to FAA, as required.
Reports Suspected Unapproved Parts (SUPs) to FAA, as required.
Ensures that Major Repair and Alteration Forms (FAA Form 337) are issued, as required.
Ensures that Maintenance Release and Returned To Service (RTS) documentation conforms to applicable requirements.
Ensures that preliminary, hidden damage, in-process, and final inspection requirements are met for all articles processed by the Repair Station.
Facilitates communication between work shifts to ensure continuity of work.
Ensures that rejected and unserviceable product is properly tagged before return to the owner, destruction, or return to the Production Approval Holder (PAH).
Manages retention of maintenance and inspection records relative to work performed by the Repair Station.
Ensures that all work done by Repair Station personnel, away from the facility, meets all applicable requirements.
Provides a signed and dated copy of discrepancies to the owner/operator of an article inspected by the Repair Station if findings dictate that the article does not meet airworthiness requirements.
Ensures that technical and On-the-Job Training (OJT) records are maintained for technical and inspection personnel.
Ensures that Inspectors, including Delegated and Receiving Inspectors, are trained on the proper techniques and inspection methods relative to their assigned duties.
Qualifications:
Must be authorized to work in the US.
Holds an A&P Certificate.
High school diploma. Completion of related 4 year post-secondary education (i.e. Bachelor) or related 2 year program strongly preferred.
Minimum of 5 years of directly related experience.
Strong planning, organizational, analytical, leadership, interpersonal, decision making, oral and written communication skills.
Thorough knowledge of ISO 9000 quality systems requirements.
Working knowledge of internal audit policies and procedures.
Supervisory experience.
Is appropriately certificated In Accordance With (IAW) 14 CFR Part 65 and may make airworthiness determinations and RTS as authorized
Local candidates preferred. Relocation assistance may be available.
Benefits:
STS Technical Services offers direct deposits / electric payroll, an awesome medical insurance program, cash advances, and the opportunity to refer a friend for compensation.
We know it takes great people to do great work, so if you're interested in joining the STS Aviation Group family, we encourage you to apply on this page. Have questions? Give us a call at 1-800-359-4787.
Thanks for taking the time, and we look forward to hearing from you soon.