Avionics Installers
STS
--- STS Technical Services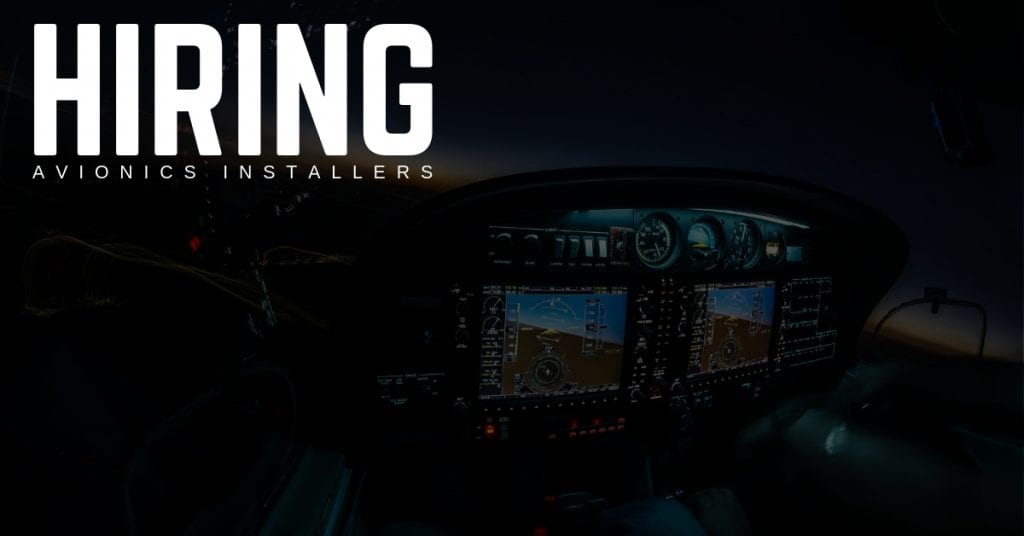 STS Technical Services is hiring Avionics Installers in Augusta, Georgia.
Avionics Installers Career Overview:
Tests, installs, and/or repairs electrical/avionics equipment and systems, including systems and controls contained in the flight compartment. Routes wire throughout aircraft tying into both new and factory installed wire bundles, and may assist in functional check-out and troubleshooting of all wiring systems. Performs less difficult assignments without assistance or supervision. Care and precision must be exercised in order to ensure quality installations, on-time deliveries, and satisfied customers. As customers are on site at the facilities, professional appearance and communication skills are required in order to create a positive and lasting professional relationship.
Responsibilities Include:
Installs, aligns, and wires electrical and electronic components such as instruments, sensors, radio communications, antennas, J-boxes, lights, etc.
Determines the best location and method for installing and removing electronic equipment and systems by applying general trade practices and adhering to prints originated by Electrical Engineering, Electronics Engineering, various mod centers (STC's), and many aircraft manufacturers' wiring diagrams.
Fabricates wiring harnesses; solders connector plugs; strips and hand lugs wiring; identifies wiring and fabricates and installs surface control indicating systems; performs terminal splicing; wires junction boxes; routes wiring and conduit; and performs any other electrical bench or installation work as necessary to complete the electrical repair or modification of the aircraft.
Performs continuity checks and may assist in the functional check-out of complete aircraft systems.
Assists in performing more complex electrical work as required. May assist in troubleshooting, locating, and correcting wiring difficulties.
Operates hand and power tools. May operate electrical test equipment. Must be familiar with color coding and symbols used in identifying hardware and components.
Must have knowledge of power sources and bonding and grounding techniques.
Adheres to shop standards, various manufacturers' standards and practices and has knowledge of various federal and military standards including FAA Advisory Circulars.
Documents all work accomplished (a.k.a. sign-off) in a clear, concise and accurate manner.
Works fair share of overtime and travels to customer locations or other facilities as required.
Responsible for knowing, understanding, following, promoting and continuously improving company policies and procedures.
Observes all safety, environmental and general housekeeping rules and policies.
May perform other duties as required by the department.
Qualifications:
High school diploma or equivalent
Three years of avionics installation experience required, corporate jet experience desired
FCC license preferred. A&P license desired but not required
Must have knowledge of both electrical and electronic theories and be able to understand and follow wiring diagrams
Must be able to operate hand and power tools and electrical test equipment
Benefits:
Since this is a direct hire job, our client will provide a full benefits package to you. If you would like to learn more about that package, please call 1-800-359-4787.
Thanks for taking the time, and we look forward to hearing from you soon.