Avionics Installers
STS
--- STS Technical Services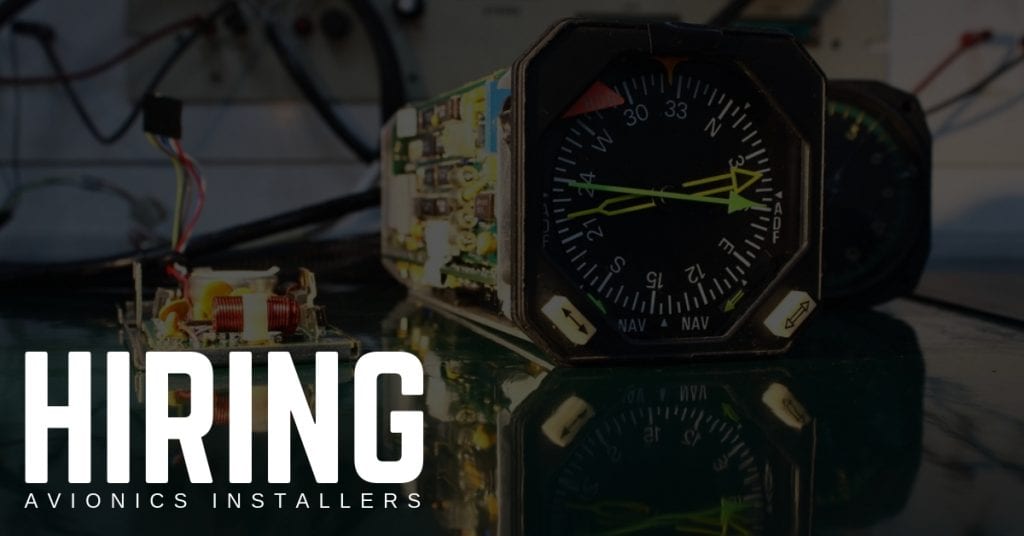 STS Technical Services is hiring Avionics Installers in Savannah, Georgia.
Job Description:
Under minimal supervision, assists in the removal/installation of avionics electrical components, fabrication of wire harnesses, installations, terminations, ring-out, and functional tests of avionics/electrical systems.
Duties & Responsibilities:
Assists in installations, modifications, and the fabrication of wiring and electrical components, fixtures, and associated equipment in accordance with blueprints, worksheets, engineering drawings.
Maintains required logs and records.
Completes tasks within allotted time frame.
Ensures that work accomplished meets applicable regulatory requirements and customer specifications.
Checks all work and ensures a defective free assembly prior to final inspection.
Complies with the company FOD program, tool control program, 5-S program and all safety regulations.
Maintains a neat and orderly work area.
Additional Functions:
Properly care for and maintain shop equipment and tools as assigned by Supervisor.
Participates in continuous improvement activities
Performs other duties as assigned.
Qualifications:
High School diploma/GED
Two (2) years of accredited schooling in aviation electronics and two (2) years related work experience; or four (4) years experience in an avionics/electronic career field
Ability to read and interpret blueprints and schematic diagrams.
Strong written and verbal skills required.
Computer skills and general software knowledge necessary.
Benefits:
STS Technical Services offers direct deposits / electric payroll, an awesome medical insurance program, cash advances, and the opportunity to refer a friend for compensation.
We know it takes great people to do great work, so if you're interested in joining the STS Aviation Group family, we encourage you to apply on this page. Have questions? Give us a call at 1-800-359-4787.
Thanks for taking the time, and we look forward to hearing from you soon.