Avionics Managers
STS
--- STS Technical Services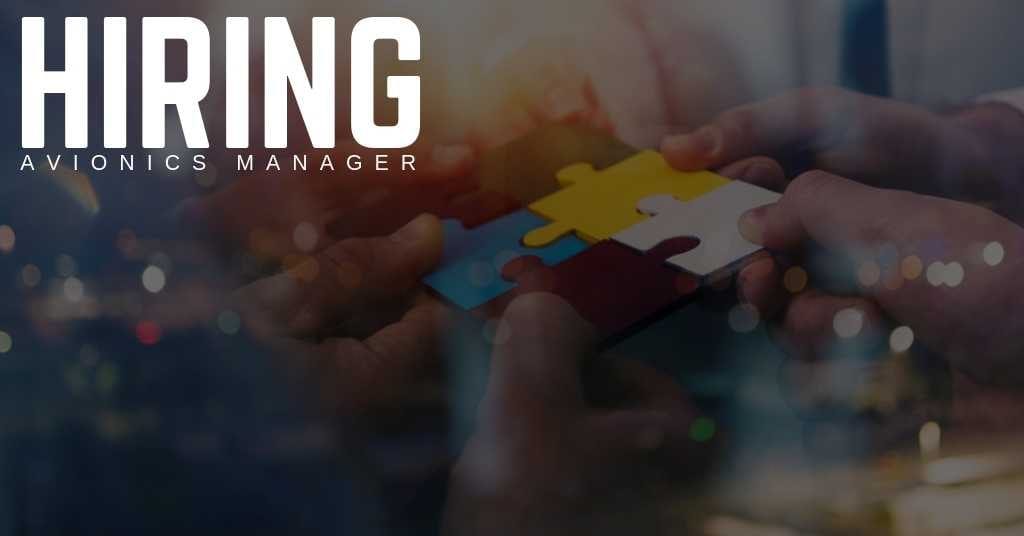 STS Technical Services is hiring Avionics Managers in Henderson, Nevada. 
Duties & Responsibilities:
Manage, supervise and teach all aspects of the company's avionics completions and integrations of systems into various aircraft platforms.
Must be fluent in Corridor, word and excel computer programs.
Responsible for achieving schedule, budget and profitability.
In addition, safety, FAR compliance and quality will be held to a high standard.
Knowledge of current avionic systems and interfaces.
Familiar with document control.
Ability to perform aircraft surveys and supervise / mentor directly on the floor with the technicians to provide quality prints, guidance, service and installations for our customers.
Customer interface to ensure and guide them in the best direction for their requirements.
Will be directly responsible to achieve a quality quote for our customers.
Qualifications:
Minimum 5 years in complex aircraft installations and/or 5 years in direct management / supervisory position of avionics and installs.
Must have working knowledge of test equipment (IFR-4000, IFR-6000, Air Data Test Set, etc.), and procedures associated with General Aviation avionics on different platforms – Garmin, Bendix/King, Honeywell, Collins etc, as installed on different airframes.
This is a fast-paced work environment that performs repairs and installations on platforms from a Turboprop King Air up to a Boeing BBJ with everything in between.
Technician must require minimal training to be considered.
Knowledge of FAA Regulatory paperwork is a plus.
The ideal candidate will have an A&P certificate with specialty in Avionics.
High School diploma and at least three (5) years of experience in Avionics and Avionics Management positions.
Benefits:
Since this is a direct hire job, our client will provide a full benefits package to you. If you would like to learn more about that package, please call 1-800-359-4787.
Thanks for taking the time, and we look forward to hearing from you soon.