Avionics Technical Sales Managers
Avionics Technical Sales Managers
STS
--- STS Technical Services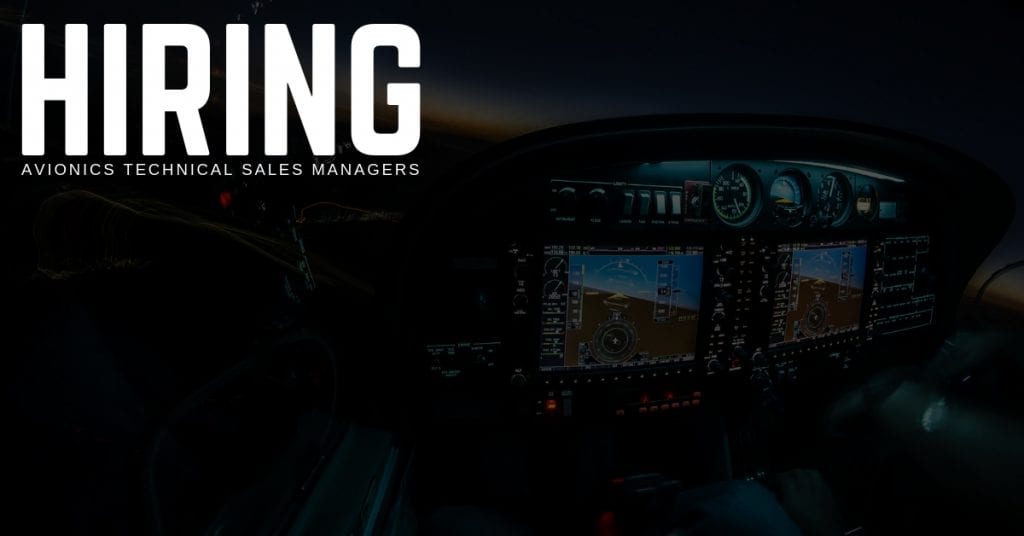 STS Technical Services is hiring Avionics Technical Sales Managers in Houston, Texas!
Position Summary:
Maintains high level of involvement in all aspects of the technical sales process by working directly with the Global Sales Team and Technical Sales Peers. Responsible for proposal development and contract generation in response to Request for Quote (RFQ's). Works closely with Avionics Sales Managers, Regional Sales Managers, Site Management, Engineering, Production, ODA Cert Services, and Scheduling Departments to ensure complete and accurate proposals are developed in addition to supporting a smooth transition from point of sale to production hand-off.
This person must display a passion for customer service, and a proven track record of performance. Remains available for customers both internal and external, and strives continuously for success.
Key team member responsible for meeting financial and unit volume objectives for the assigned Avionics products. Demonstrates leadership skills and presents a positive and professional image at all times. Provides input for development of annual sales plan for Avionics product line. Executes on goals and objectives for assigned Avionics products that are consistent with corporate strategy and objectives.
Maintains high visibility in industry through involvement with trade association events, customer events, and supplier sales events. Participates in continuous improvement of sales processes and remains active to meet Best Practices processes for the position. Supports development of appropriate marketing strategies and materials that contributes to successful sales campaigns for assigned areas of position focus. Embraces a Miller Heiman mindset for overall sales success.
In a quote development capacity, works with Customer Project Managers, Department Managers, Engineering, Team Leaders and Technicians, and others to achieve the highest level of quote accuracy, sales performance, and customer satisfaction while maximizing profitability of projects. Displays and promotes a high level of Customer Service skills.
Attends training opportunities and engages in personal development activities to improve self learning. Sets the standard for professionalism, positive outlook, and personal performance.
Participates in development of marketing strategies and materials that successfully contribute to meeting the financial objectives of the assigned product line.
Other duties as assigned by management.
Position Requirements:
Authorized to work in the U.S.
Bachelors Degree in Business or related field and/or five years proven technical experience in the corporate aviation industry.
Minimum of five (5) years of Aircraft Maintenance/Modification related experience, preferably within Corporate Aviation and with in-depth avionics expertise / knowledge.
Must possess a solid understanding of various means for Return to Service (RTS) to include FAA Form 337's, DER approvals in both electrical and mechanical areas, PMA activities, and the STC development process.
Demonstrates strong interpersonal, verbal and written communication skills.
Highly proficient in computer applications: MSWord, Excel, and the Internet based applications.
Must hold a valid driver's license.
Minimal travel required.
Assertive, high energy and self-motivated individual.
Benefits:
Since this is a direct hire job, our client will provide a full benefits package to you. If you would like to learn more about that package, please call 1-800-359-4787.
Thanks for taking the time, and we look forward to hearing from you soon.