Avionics Technicians (Metals Techs)
Avionics Technicians (Metals Techs)
STS
--- Website STS Technical Services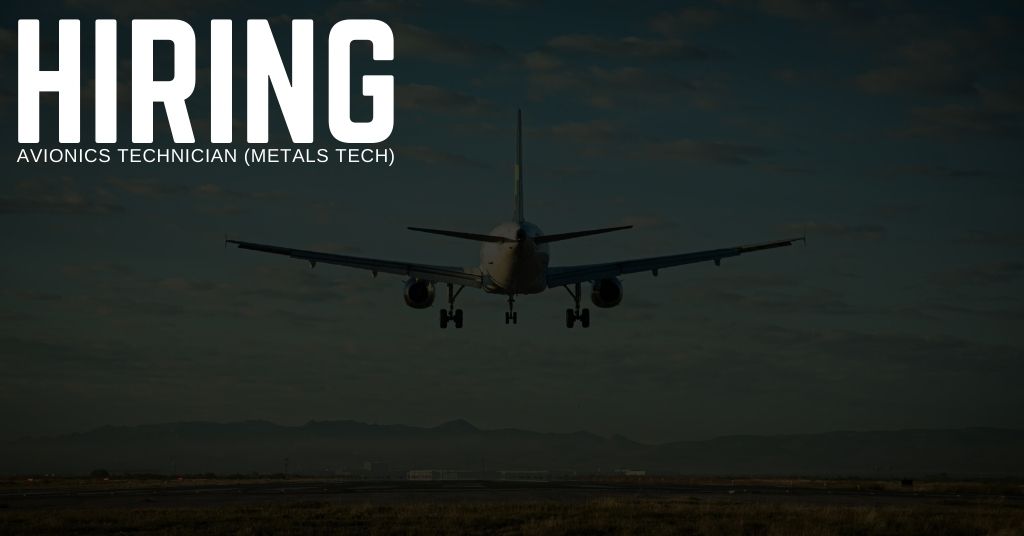 STS Technical Services is hiring Avionics Technicians (Metals Techs) in Alamogordo, New Mexico to support the U. S. Air Force maintenance operations at Holloman AFB. This contract consists of F-16 Block 40 aircraft Organizational level (O-level) assigned to the 49th Maintenance Group and 7th and 8th Aircraft Maintenance Units (AMU) contractor operation and Intermediate level (I-Level) to support flying training for the 49th Wing (49 WG), Air Education and Training Command (AETC) training mission at Holloman AFB (HAFB), NM. The Mechanic 2 Machinist/Welder advises on metals machining, welding, designing, and production problems.
Hiring Note: This position offers a $2,500.00 signing bonus
Essential Duties & Responsibilities:
Operates avionic systems by using aircraft controls and displays to determine operational condition. Interprets equipment operating characteristics to isolate malfunctions in systems such as attack control, radar, infrared, laser, instruments, displays, flight control, communication, navigation, satellite communications, identification, defensive and offensive, and defensive or offensive electronic warfare systems.
Uses technical data to trace wiring diagrams and signal data flow. Uses built-in test functions, support equipment, electronic measuring equipment, aerospace ground equipment (AGE), and hand tools. Removes and installs system components.
Performs alignment, calibration, and boresight of avionic systems. Performs modifications. Uploads operational software into system components. Removes, installs, and performs operational checks of externally mounted electronic countermeasures equipment.
Enters maintenance data into automated systems. Inspects, analyzes and evaluates avionic systems to determine operational status. Interprets inspection findings and determines adequacy of corrective action. Reviews maintenance management publications and procedures.
Recommends methods to improve equipment performance and maintenance procedures.
Applies professional technical expertise and guidance to solve complex problems by interpreting technical data such as blueprints or manufactures' manuals.
Work typically requires a thoroughly comprehensive knowledge of aircraft mechanical component troubleshooting/repair procedures and replacement of components, a thorough knowledge of aircraft sheet metal/structural modification and repair and the ability to determine functionality of non-complex electrical systems.
You will be required to make entries in aircraft logs and records, and is responsible for providing guidance and technical expertise to lower level technicians throughout all aircraft modifications and/or maintenance efforts.
Qualifications:
Must be a High School graduate or equivalent
A minimum five (5) years actual and recent aircraft maintenance experience is required.
1 year of F-16 is desired but we will consider those with gen 4 or gen 5 fighter experience.
Must have completed military aviation maintenance training or aviation maintenance technical school curriculum or possess an FAA issued A&P license.
Active Security Clearance
What We Offer:
STS Technical Services works with the largest names in the aviation industry, offering hundreds of career opportunities across the United States. With over two decades of experience, we soar in our commitment to excellence and professionalism. We proudly offer competitive rates, direct deposits, medical insurance, cash advances, and referral bonuses.
If you would like to speak with an Aviation Recruitment Professional directly, call 1-800-359-4787. Our job placement services are always free, and we are open seven days a week. Reach out at any time! Thanks so much for your interest in working with STS Technical Services, and we look forward to speaking with you soon.
#ZR