Avionics Technicians
STS
--- STS Technical Services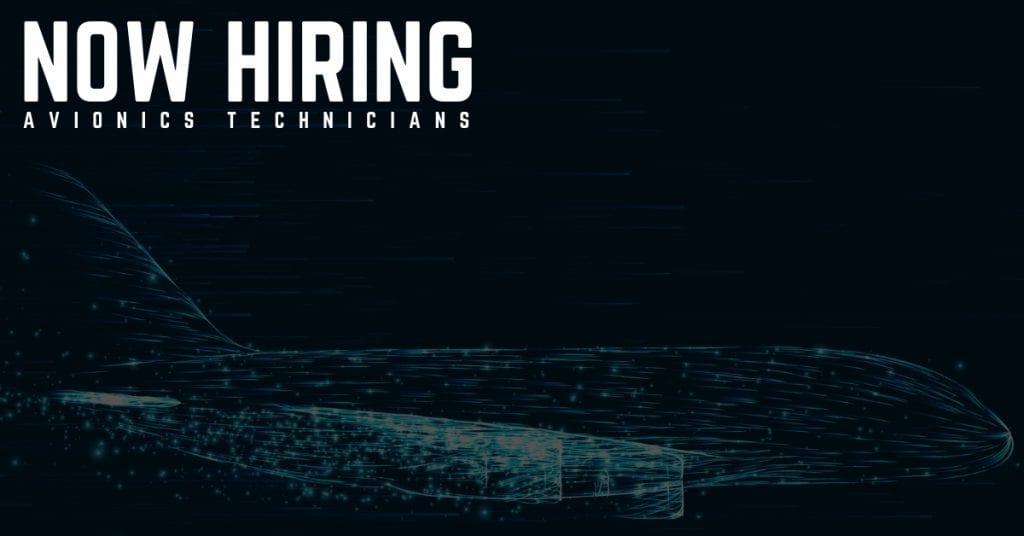 STS Technical Services is hiring Avionics Technicians in Centennial, Colorado.
Essential Functions:
Test avionics equipment under simulated or actual operating conditions to determine performance and airworthiness.
Perform operational and functional checks on VHF/HF communication, VOR/ILS navigation, and pulse equipment including DME, Mode-S transponder and weather radar.
Adjust, repair, or replace defective components based on analysis of test results, following schematics, component maintenance manuals, and other technical documents.
Interrupt drawings, specifications and schematics of aircraft instrument/electronic components.
Remove and install aircraft subsystem assemblies and components according to aircraft maintenance manuals and specifications.
Use complex test equipment such as continuous wave and pulse generators, time domain reflectometers, frequency counters, multi-meters, deviation meters, and other specialized equipment to perform operational checks of avionics systems.
Perform altimeter system and altitude reporting checks in compliance with FAR Part 91.411 and Part 91.413.
Document maintenance and inspection results in accordance with Part 145 policy and procedures.
Job Qualifications:
Detailed knowledge of the operation of avionics systems including communication, navigation, auto-pilot, flight director and pulse equipment including DME, transponder and weather radar.
Knowledge of applicable maintenance/technical manuals, publications, instructions, special tools and test equipment.
Familiar with aircraft electrical wiring installation practices and able to read and interpret electrical schematics.
Has in their possession tools meeting the minimum tool list
Education and Formal Training:
Associates degree in Aviation Electronics, Aviation Maintenance, or similar subject, or 5-7 years of equivalent work experience is required.
Airframe & Power plant License is preferred but not required
Repairman Certificate is preferred
Collins ProLine 4 and Proline 21 training preferred
Experience:
5+ years experience working as an avionics technician required.
Previous FAA Part 145 repair station experience required.
Corridor MRO software experience preferred.
Benefits:
STS Technical Services offers direct deposits / electric payroll, an awesome medical insurance program, cash advances, and the opportunity to refer a friend for compensation.
We know it takes great people to do great work, so if you're interested in joining the STS Technical Services family, we encourage you to apply on this page. Have questions? Give us a call at 1-800-359-4787.
Thanks for taking the time, and we look forward to hearing from you soon.