Avionics Technicians
STS
--- STS Technical Services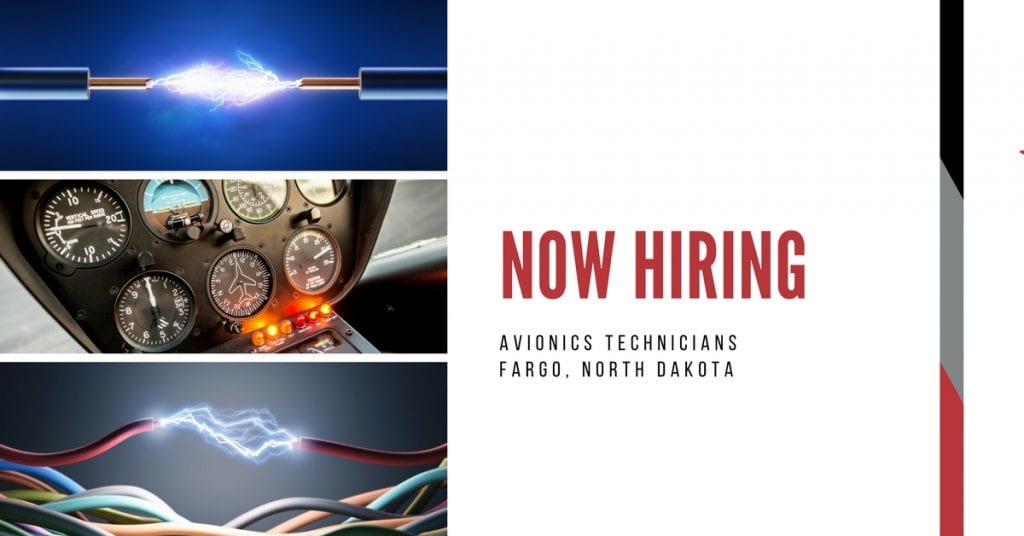 STS Technical Services is hiring Avionics Technicians in Fargo, North Dakota!
Job Summary:
The Avionics Technician would be responsible for performing the installation and maintenance of avionics/electronics systems on general aviation/corporate aircraft.
Essential Duties & Responsibilities:
Perform installation, maintenance, and troubleshoot malfunctions of aircraft avionics and electrical systems components, such as, ADS-B, WAAS GPS, Airborne Navigation & Communication systems, Weather Radar, Autopilot, Compass systems, Audio Panels & Intercoms and accessories in accordance with MFG specifications and FAA guidelines (aircraft such as Piper, Cessna, Pilatus, Hawker Beech, Gulfstream, and other general aviation and corporate aircraft)
Communicate with the team leads and other team members to ensure effective workflow and coordination between related departments
Identify and resolve issues in a timely manner as they arise during scheduled tasks
Complete all checklists, forms and reports as required in accordance with the company, government, and FAA regulations and guidelines
Maintain adequate knowledge to understand and follow the repair facility's Inspection Procedures Manual
Maintain a favorable working relationship with all company team members, vendors, and customers
Responsible to follow and comply with all safety rules and regulations
Must be able to work scheduled hours
Other duties as assigned by your supervisor or manager
Qualifications:
Degree or certificate from an accredited two (2) year college, university or technical school in avionics maintenance or electronics required or equivalent experience
Experience with GA/Corporate aircraft; supervisory experience a plus
Knowledge of aircraft component repair
Knowledge of avionics, electronic and electrical test equipment
Knowledge of U.S. government regulations for federal contractors and FAA maintenance programs
Excellent communication skills
A&P License a plus – NOT Required
Repairman Certificate a plus
FCC General Radiotelephone License a plus
What We Offer:
STS Technical Services works with the largest names in the aviation industry, offering hundreds of career opportunities across the United States. With over two decades of experience, we soar in our commitment to excellence and professionalism. We proudly offer competitive rates, direct deposits, medical insurance, cash advances, and referral bonuses.
If you would like to speak with an Aviation Recruitment Professional directly, call 1-800-359-4787. Our job placement services are always free, and we are open seven days a week. Reach out at any time! Thanks so much for your interest in working with STS Technical Services, and we look forward to speaking with you soon.