Avionics Technicians
STS
--- STS Technical Services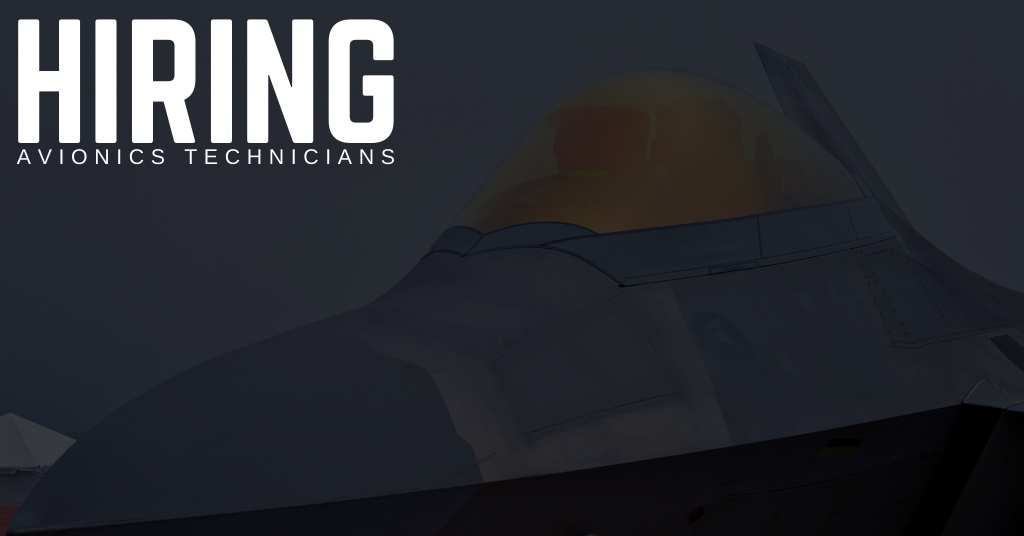 STS Technical Services is hiring Avionics Technicians in Greenville, South Carolina.
Essential Duties & Responsibilities:
Services, repairs, and overhauls F-22 aircraft electrical systems to ensure airworthiness.
Repairs, replaces, and rebuilds aircraft electrical systems.
Incorporate engineering changes.
Replaces and repairs worn or damaged components.
Adjusts, repairs, and replaces electrical wiring system and aircraft accessories.
Work typically requires a detailed understanding of the interrelationships of circuits.
Perform such tasks as making circuit analyzes, and tracing relationships in signal flow.
Use complex test instruments such as high frequency pulse generators, frequency synthesizers, distortion analyzers, and complex computer control equipment.
Work may be reviewed by supervisor for general compliance with accepted practices, may provide technical guidance.
Read and interpret engineering drawings, technical manuals, repair manuals, understanding symbols, flags, and general notes
Identify aircraft locations by station, butt-line, and waterline as shown on engineering documentation and technical orders
Regularly required to perform repetitive movements, work overhead, use hands to grasp, handle, and/or feel, reach with hands and arms, talk, and hear.
The employee is frequently required to stand, walk, stoop, kneel, squat, crawl, and twist.
Work in a safe and efficient manner while maintaining a clean, FOD-free work area
Qualifications:
Candidate must have a minimum of 8 years experience in fighter aircraft electrical maintenance
Knowledgeable of Tool Control, FOD, Supply, HAZMAT, Training, Quality, and Security programs.
F-22 Electrical/Avionic system experience is preferred
F-22 Low Observable materials application (Desired not required)
What We Offer:
STS Technical Services works with the largest names in the aviation industry, offering hundreds of career opportunities across the United States. With over two decades of experience, we soar in our commitment to excellence and professionalism. We proudly offer competitive rates, direct deposits, medical insurance, cash advances, and referral bonuses.
If you would like to speak with an Aviation Recruitment Professional directly, call 1-800-359-4787. Our job placement services are always free, and we are open seven days a week. Reach out at any time! Thanks so much for your interest in working with STS Technical Services, and we look forward to speaking with you soon.
#ZR